"Are you searching for good quality In-Ear headphones at an inexpensive price?" Then be ready for that.
Today I will share a review of an in-ear headphone that might be on your search list.
YES!!! I am talking about– "Status Audio BT Transfer Dual Driver In-Ear Headphones."
No products found.
I am quite excited about their dual-driver feature. This is forcing me to write this article today.
I think this article will be able to answer all the questions which are creating in your mind. So, let's not waste time. Have patience and keep your eyes on below:
At the very beginning, I would like to show you all the exciting features at first glance. This might be helpful to you.
At First Glance
Fantastic and well-balanced dual-driver layout.
Suitable for a heavy energetic workout.
4 sizes of silicon fit-wings and ear tips.
Multipoint pairing support.
3 buttons are remote with a microphone.
"Aren't you super excited to know what was there in the box yet???"
If so!!!! Then let me reveal that.
In The Box
BT Transfer Dual-Driver Wireless Earbuds.
S/M/L/XL sizes silicon fit-wings and ear tips.
Cable manager,
Shirt chip,
Micro-USB charging cable,
Hard-shell carrying case.
When I opened the box after purchasing, I saw the baby BT Transfer earphones are looking at me. The earphones were stuffed in foam. All other extra accessories were placed under the paper cover.
I was surprised to see 4 sizes of silicon fit-wings and silicon ear tips (S/M/L/XL). So, you can easily choose your size by these given 4 different sizes.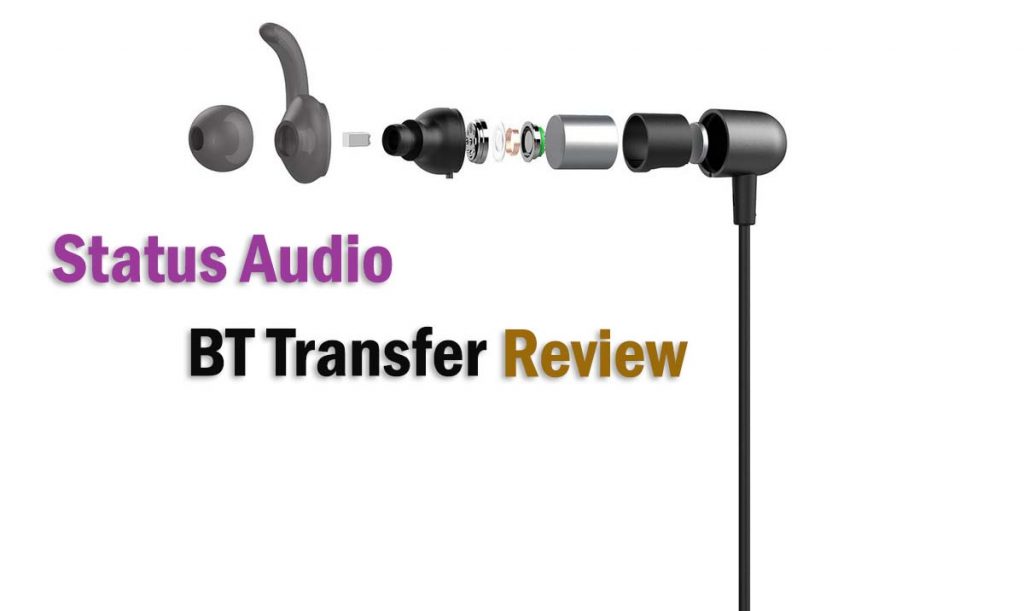 I also saw a cable manager stuck to the cable and an extra shirt chip. This shirt chip will help you to stick your headphone with your dress.
They have also provided a Micro-USB charging cable for charging these earbuds.
All these extra accessories can be carried into the hard-shell case, which they have provided.
You will also find BT Transfer Headphones Manual and a 1-year warranty card.
Key Specifications
Type: In-Ear.
Connection Type: Wireless.
Driver: Dual Driver (9mm Dynamic & Balanced Armature).
Driver Sensitivity: 102db ± 3db.
Bluetooth Frequency: 20Hz- 40kHz.
Bluetooth Range: 15-meter.
Noise Reduction: cVc 6.0.
Weight: 22g.
Impedance: 16 ohms.
Microphone: Yes (in-line).
Cable Length: 1.8ft (56cm from bud to bud).
Color: Midnight & Gunmetal.
Pros
Bluetooth 5.0 w/Apt-X.
Voice Assistant Integration.
IPX-5 Waterproof Rating As Well As Sweatproof.
Significant And User-friendly Control.
Magnetic Earbuds.
Extreme Light weighted.
Cons
The rubbery cable might pull against the skin.
No Active Noise Cancelling feature.
Hissing sound due to Bluetooth pairing.
Maybe you are worried about the comfortability Status BT Transfer Earbuds.
Be prepared.
I am going to show how comfortable BT Transfer headphones are.
How Much Comfortable Is It?
I think nothing is more comfortable than earbuds. BT Transfer has a wide selection of ear wings and ear tips. You can easily choose one which is in your size. Due to their light-weighted design, I must say you will barely feel them on.
To be very frank, when I was trying my earbuds for the very first time, I was a little bit worried. Because the ear tips were not fitting on my ears. Suddenly, my eyes went to the box with the huge collection of ear tips and fit-wings, and I got super excited. I got my size at last.
You can run, jump, dance, or lift weights while putting the buds into your ears.
When you are done using your earbuds, you can lug them around your neck like a pendant.
Isn't it the most creative creation? I want to thank status for this fantastic feature. I don't have a headache of falling my earbuds.
You may feel trouble with its elastic cord. It may irritate your skin. But I didn't feel any trouble with its rubbery cord.
You may want to use these earbuds while lying on the bed.
But I don't think it's the best idea because I felt hesitant when I tried this. I think that happened because of the fit-wings. You may not feel the same.
Maybe several questions are making in your mind regarding its sound quality. Don't worry!!! I am here to answer your problems. Have a look below:
Sound Profile
Status BT Transfer Earbuds provide an outstanding quality stereo sound profile.
As I have already discussed, the frequency response is 20Hz-40kHz; it offers a standard low end and extra extension in the high-end frequency.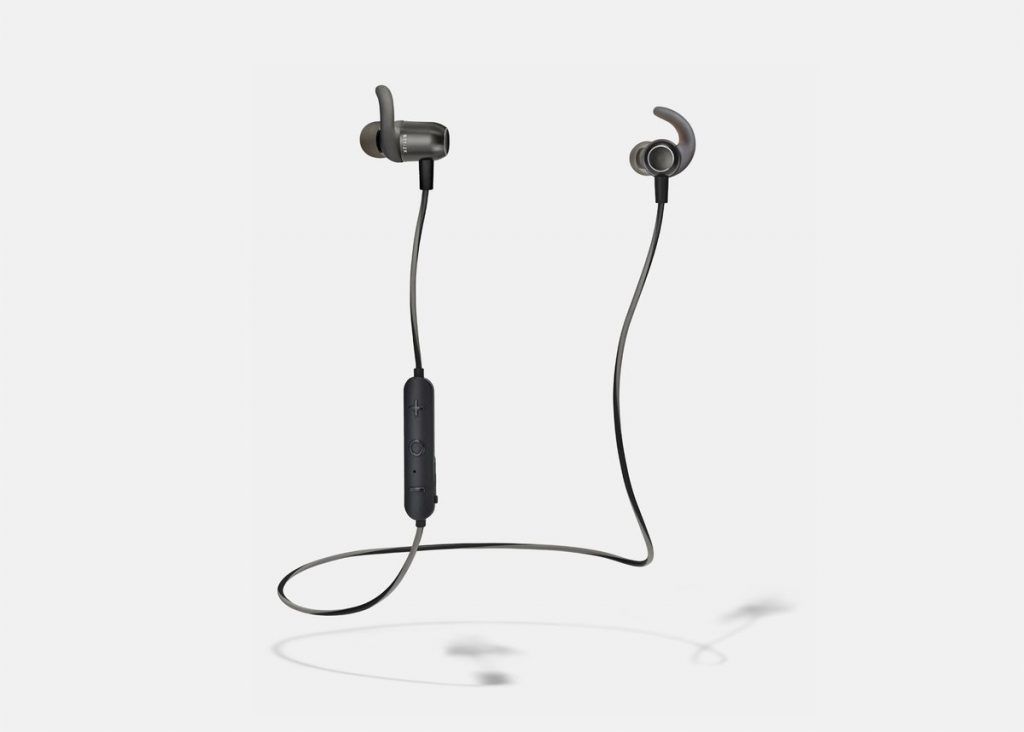 Bass Accuracy
The dual-driver provides more transparent, detail-balanced audio with the right number of bass.
Most of the workout earbuds are bass-emphasized, but BT Transfer offers a different experience closer to the original.
Use the bigger size of ear tips to get better bass.
Treble-End
The treble-end managers deliver an excellent sound profile.
I felt a slight shine to vocals due to that brightness. Both female and male voices sound amazing by these earbuds. The instrumental music was so smooth and precise.
"The Weeknd- Starboy ft. Daft Punk"- felt so smoothing and the bass too clear. The beats were so original.
Mid-End
The mid sound is clear. I felt, sometimes vocal jumps out from my test tracks. This gives three-dimensional sound quality.
Low-End
If I think about the low-end sound, it works very well with rock, hip-hop, and even better pop songs.
Driver
As I have already disclosed, there are two drivers: a Balanced Armature driver, and another one is a traditional dynamic driver.
The Balanced Armature driver passes an electric current through a coil wrapped around the armature suspended between two magnates. These drivers are great at producing mid and high-frequency.
The second traditional dynamic driver, which is also known as the moving coil driver. This is best for bass and sub-bass frequencies.
Sound Stage
BT Transfer delivers a good impression of the soundstage. Though it is an earphone and wireless, there is some compression to sound.
Instrumental sounds still occupy their sports in a recording. They might overlap at times but never really seem to bleed into one another.
Sound Leakage
Though BT Transfer is an in-ear earbud still the sound leakage is extremely gentle.
When I was listening to music by these earbuds, I didn't notice any sound leakage.
But YES!!! If you put your volume level on the high level, then it might leak some sound.
Noise Cancelling
I have noticed, many people have a question on their mind- "Does this headphone best at noise-canceling?" So, now I am going to answer this most common question.
Status BT Transfer Earbuds reduce noise passively. But they can block a lot of ambient noise.
To be very truthful, I could hear a little bit of ambient noise while listening to songs by these earbuds. But not the much.
I want to say; these in-ear headphones have passive noise isolation. This is much better than other in-ear headphones.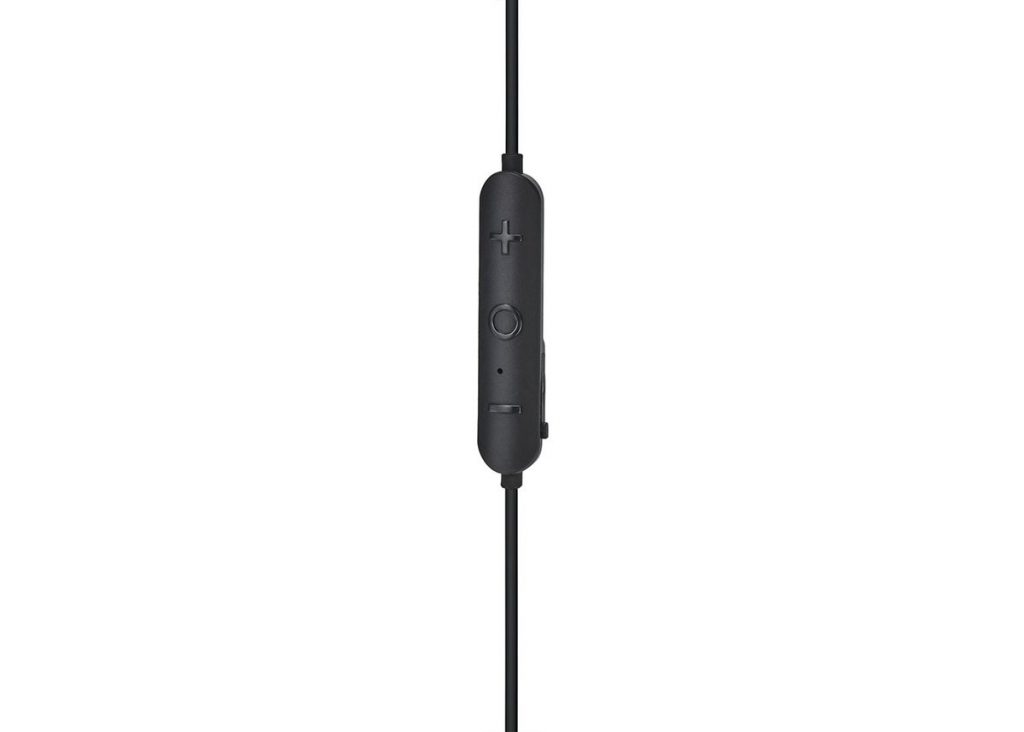 How To Control
May there are so many questions regarding how to control playback by BT earbuds. Don't worry about it. This is so easy to control your BT earbuds.
Status Audio BT Transfer earbuds have already provided 3 buttons remote with a microphone. So, you can quickly press them and control your playback or hands-free calls. You need to do:
-To turn the Bluetooth on, you need to press the middle button for a couple of seconds.
-The center button will allow you to pick and end calls and play/pause your music as well.
-The volume up and down buttons will maximize your volume and change your track.
Application Support not applicable.
Mic Noise Cancelling
These earbuds have cVc 6.0 noise-canceling microphone, but it's not usable in noisy places. You can have regular phone calls. In this situation, the other person won't know you are using earbuds.
Mic Mute Feature
You can pause your music but can't mute the microphone through your earbuds. If you need to mute your microphone, you have to do it on your phone/ device.
To Active Voice Assistant, you need to double-tap the middle (o) button.
Recording Quality
"Are you thinking about BT Transfer's recording quality???"
Then, I would suggest you BT Transfer is not the best option at all.
When I tried to record songs, my experience was terrible. After recording the music, I heard ambient sounds so clear, and my voice was coming horribly.
So, I can make sure that these headphones are not perfect for recording songs. 
"MAONO AU-MH601" can be a better option for you for recording music.
Build Quality
Now I would like to share the build quality of Status BT Transfer Wireless Bluetooth Earbuds. This would be beneficial to you.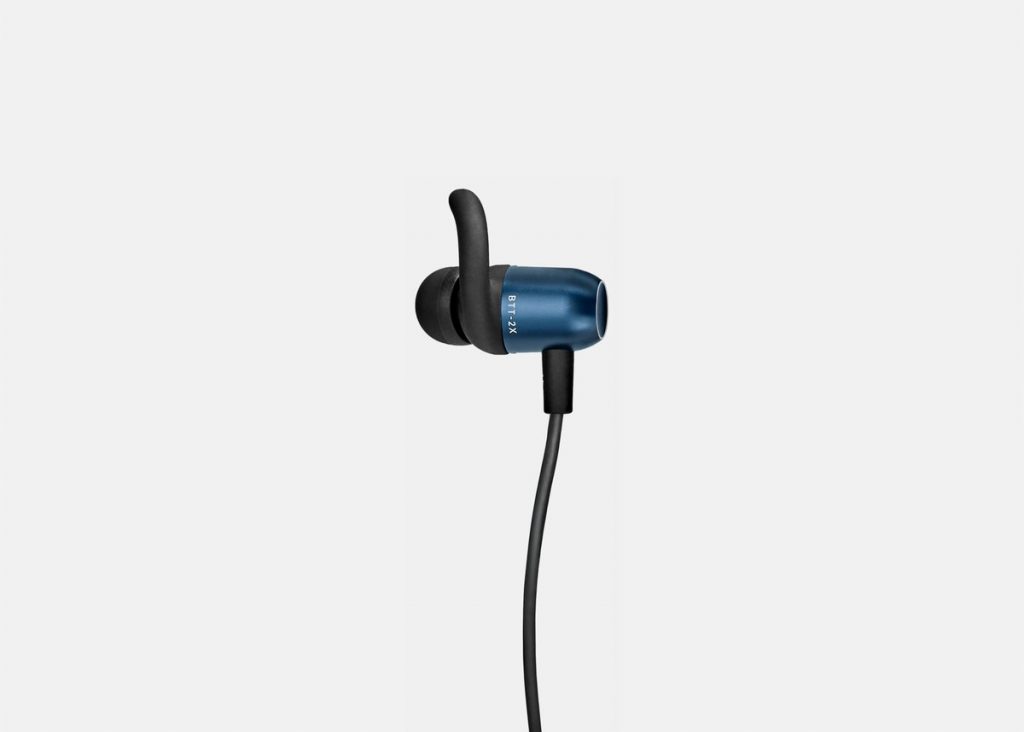 Building Material
I have found that the earpieces are built with heavy metal shells. These shells are quite good, I must say.
But the cable is slightly on the weaker side. You may feel discomfort with its rubbery cable.
The best part of these earbuds is the fit-wings are perfectly capable of handling the weight of earpieces. These also provide exceptional stability inside the ear.
The 3 buttons remote is made out of good quality plastic with rubber buttons which feels premium.
Style/ Design
Status BT Transfer Earbuds are quite stylish and decent in-ear headphones. They have provided two colors to choose your desired one. These are- Midnight and Gunmetal.
Warranty/ Guarantee
Status Audio Headphones provides a 1-Year Warranty and 30-Days Performance Guarantee to their customers. This applies to all of their headphones.
If there are defects in materials one year after the original purchase date (like- sound is lost in one side), the customer will be furnished with a replacement unit.
But!!! User-inflicted damage will cover a partial credit towards a replacement unit.
After 1 year, all your claims will be handled on a case-by-case basis.
Stability of Status BT Transfer
You really don't need to worry about BT Transfer's stability at all. Reasons are given below:
These are the lightest weighted earbuds with four different sizes of ear tips and fit-wings. You can choose one according to your size.
They fit so perfectly in your ear that there are narrow chances to fallen out. The fit-wings help the ear tips to stay stable inside the ear.
So, be confident with the Status BT Transfer earbuds stability.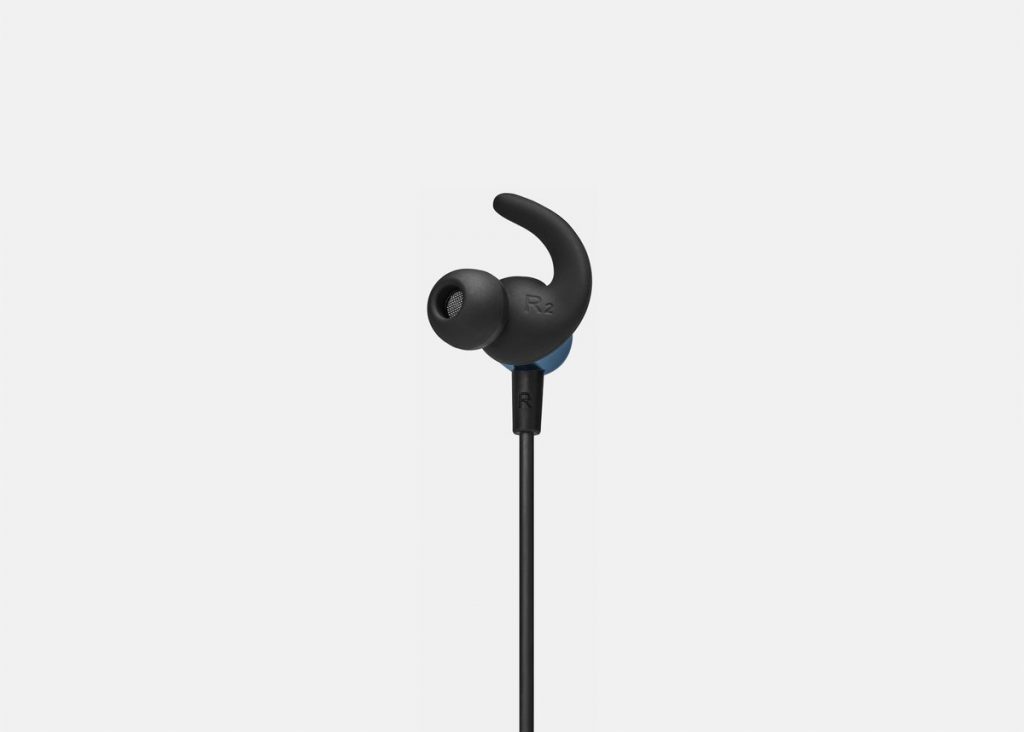 Waterproof/ Sweatproof?
Status BT Transfer is not waterproof, but it is water-resistant. It has IPX5 water protection.
You can wash them under tap water. These can protect light rain or water splash, but you can't submerge them underwater.
BT transfer is mainly workout preferable earbuds, so these are fully sweatproof. So, don't worry about sweat. Sweat won't damage your earbuds.
These BT Transfer earbuds are much durable for their simplicity.
Maybe you are thinking about the Bluetooth details of Status BT Transfer Bluetooth Earbuds. Hold your breath. Now I am going to show you all the necessary information which might remove all your confusion.
Bluetooth Details
The latest generation Bluetooth 5.0 with Apt-X will provide you the standard performance of Bluetooth connection.
They have claimed that the reliable range is around 15 meters. But I got short disruptions of the signal without any reason. This disruption didn't bring me discomfort at all.
Bluetooth Codec
It supports the basic SBC and also aptX (Android phones).
If you have an aptX compatible device, you will get better sound quality and shorter video delay.
Multi-Device Pairing
BT Transfer Wireless Earbuds has another great feature which is Multi-Device Pairing. Your earbuds can easily pair with two devices at a time (Like- Your phone + Laptop).
Suppose you are listening to songs by earbuds from the laptop. A phone call comes simultaneously. Then your earbuds will automatically connect your phone call without your command.
No Non-Bluetooth Wireless Support feature.
"Do you query about the battery details now?"
OKAY!!
I am here to show you all the details of the battery. Keep your eyes on below:
Battery Details
The BT Transfer uses a Lithium-Ion battery. This charges over Micro-USB charging cable.
These earphones get fully charged within 90 minutes. This 90 minutes charge will offer approximately 8 hours of music playback.
I got 9 hours of continuous music playback by these earbuds. But that time, the multi-device pairing feature was off. The charge time depends on your use.
But I am really confused about the reset feature. I didn't find any solution regarding this problem in their manual and the website as well.
No Power-Saving feature.
Compatibility
Is there any question in your mind like- "Are Status BT Transfer compatible with other devices?"
Your worries are going to over very soon because I am going to answer this question now.
The BT Transfer works with all Bluetooth-enabled devices. You can pair these with your iPhones, iPads, Galaxy, Mac, Laptops, or Any Android Phones.
So, forget your tension. If your device is Bluetooth enabled, then these earbuds can easily work with your device.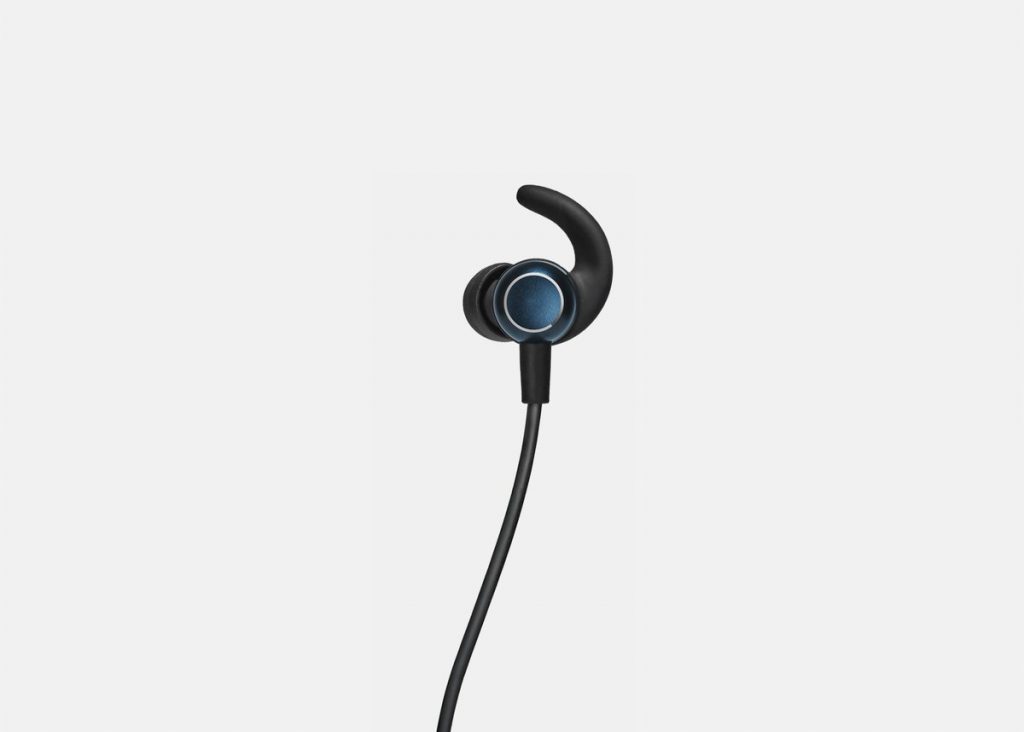 How Much Suitable For Gaming?
From my personal experience, BT Transfer is not much suitable for gaming. If you are a game-loving person, then you can check- "BENGOO G9000".
These headphones are best for gaming, which I experienced.
Suitable For Studio Work Or Not?
Status Audio BT Transfer headphones are not suitable for studio work at all.
As the microphone isn't very useful. You may hear some ambient sound after recording songs. So, you should skip Status BT Transfer for studio work.
"Status Audio CB-1" can be your best option. You may have a look there.
Who Should Buy This?
As I have already disclosed that, Status BT Transfer earbuds are great at fitting inside the ears. So, you can easily use these in-ear Bluetooth headphones during traveling.
Its dual-driver feature will help you to get lost in the music world. These are great for casual use.
You can also use them while doing heavy exercise or weight lifting in the gym. Even while running or cycling. It won't you feel disappointed, I can guarantee.
Who Might Skip These?
BT transfer wireless Bluetooth in-ear headphones are not suitable for the audiophile.
Suppose you want to use these earbuds for official work or online meetings, or teaching. I want to suggest that these earbuds are not effectively suitable for you.
You can have a look here- Status Flagship ANC Headphone. These are relatively better for official work, online meetings, and teaching.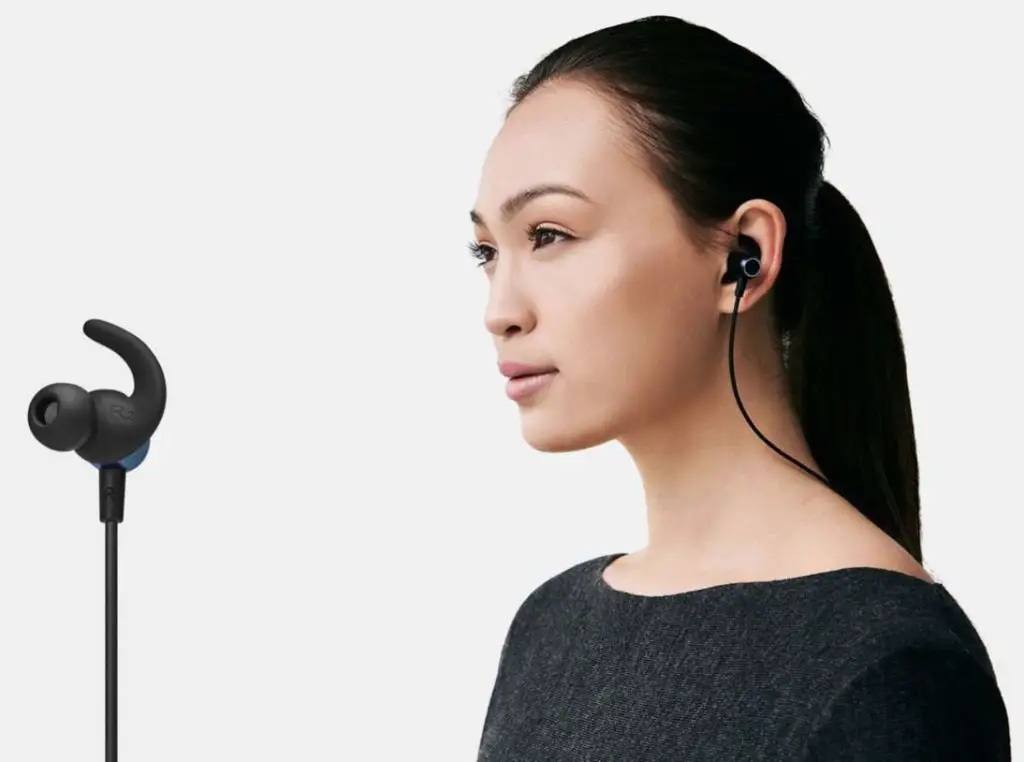 Compare With Other Headphones
Now, I would like to compare Status BT Transfer earbuds with other headphones for choosing your desired one headphone.
Status Audio BT Transfer vs. Sennheiser CX Sport:
Status Audio BT Transfer and Sennheiser CX Sport are both in-ear headphones.
But the frequency response of BT Transfer is 20-40,000Hz. On the other hand, CX Sport is 17-20,000Hz.
Again, The BT Transfer has the latest Bluetooth version, which is 5.0, but CX Sport has the old version of 4.2.
So, comparatively, BT Transfer is better than CX Sport.
Status Audio BT Transfer vs. Status Audio IEM-2X:
Status Audio BT Transfer and Status Audio IEM-2X are both In-Ear headphones. But the significant difference is-
BT Transfer is Wireless Bluetooth earbuds, and IEM 2X is wired Micro Buds.
If you want to switch to wired headphones, you can choose IEM 2X Micro Buds.
Status Audio BT Transfer vs. 1 MORE Triple Driver:
Status Audio BT Transfer is a Dual-Driver Bluetooth headphone. At the same time, 1 MORE Triple Driver is a triple-driver headphone.
Though 1 MORE is not Bluetooth in-ear headphones, these headphones deliver an extremely accurate listening experience.
If you want more accurate in-ear headphones, you can go for 1 MORE Triple Driver In-Ear Headphones. But in this case, the Bluetooth features need to be skipped.
Status Audio BT Transfer vs. JLab Audio Epic Sport 2:
Both of these headphones are wireless Bluetooth earbuds.
Status Audio BT Transfer delivers 8 hours of playback music. It takes 90 minutes to get charged fully. On the other hand, JLab Audio Epic Sports 2 offers 20+ hours of playtime.
A 10-minute quick charge will deliver 1-hour playback music.
If you are concerned about time, you can go for JLab Audio Epic Sport 2.
Status Audio BT Transfer vs. Rock Jaw T5 Ultra Connect:
Status Audio BT Transfer and Rock Jaw T5 Ultra Connect both are wireless Bluetooth earbuds/ in-ear headphones.
Both have the latest 5.0 Bluetooth version and IPX5 ratings, which means Sweat + Water Resistance.
But there is another great, which is T5 Ultra Connect includes three tuning filters.
The silver is mainly for rock, Hip-Hop, R&B, and electric music.
The gold one is for well-balanced, natural sound and suitable for all music genres.
The black one emphasizes the higher audible frequencies for enhanced audio, including classical, acoustic, and jazz.
So, here you can get the opportunity to feel every beat of the music as you want.
I have tried to show you a little comparison between Status BT Transfer with other headphones in these above discussions. I hope this might help you to think broadly.
After all of these discussions, you may think now- "Is Status Audio BT Transfer worth buying?" As I have answered all of your queries and problems, I will also answer this question. DON'T WORRY!!!
Have your eyesight on below:
Is Status Audio BT Transfer Worthy?
I must say- YES!!!!! Status Audio BT Transfer in-ear headphones are the best dual-driver earbuds at an affordable price.
I have a huge collection of different headphones, and it seems to me that Status Audio BT Transfer is the most fabulous featured earbuds at a very affordable price.
So, we can say – BT Transfer is worthy of buying.
Alternative
Hopefully, I would show you all every detailed information regarding Status Audio Transfer earbuds.
If you are not satisfied with these earbuds or do you feel any lacking, you can check other earbuds.
For your better understanding, I am suggesting you some earbuds or in-ear headphones. You may look at them.
You can check- "KLOKOL Bluetooth Neckband Headphones" or "JLab Audio Epic ANC Earbuds." Another option can be- "1 MORE Piston Fit Wireless Earbuds."
Conclusion
I expect this Status Audio BT Transfer review would be sufficient enough to meet all your questions.
I have hardly tried to answer your all queries and problems regarding Status Audio BT Transfer Dual-Driver Wireless Earphones.
After reading this article, whatever you have made your decision, I barely appreciate your choice.
Thanks for Reading This Article.