In a world where quality comes with a high price tag, budget-friendly ones are getting lost day by day!!
The scenario is almost the same in terms of headphones too.
But, OneOdio is a brand of headphones that ensures excellent functionality at an affordable price.
Sale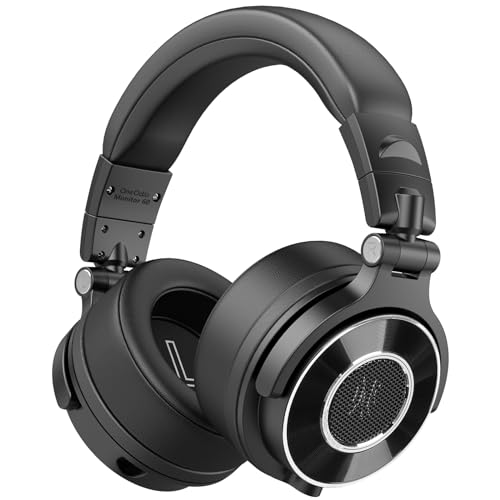 Such an example is OneOdio Monitor 60 professional studio headphones.
Well, studio headphones and budget-friendly, these two words rarely sat side by side. And when they sit, one question automatically comes to our mind, are they even good enough or just publicity?
If you have the same doubts, I must say you are in the right place now. Today, I am gonna share my journey with this headphone.
So, stay tuned with me till the end to know its worthiness.
OneOdio Monitor 60: An Inexpensive Headphone for Audiophiles
When purchasing a studio standard headphone, you need to learn about their sound profile, comfortability, and many other crucial facts.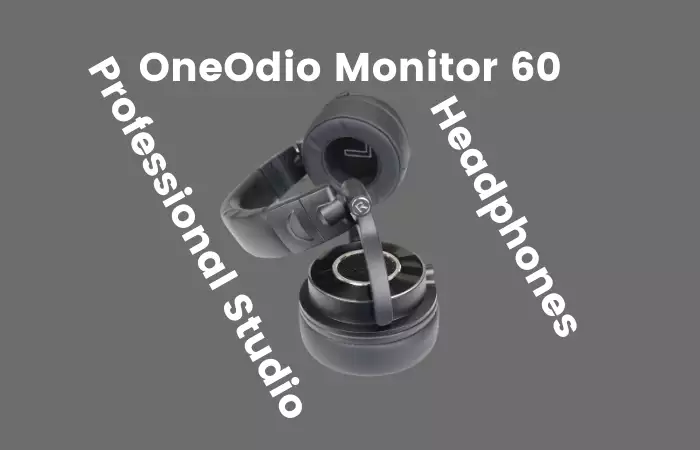 And in this review, I am going to reveal every little piece of information regarding these headphones, including their downsides. You will be able to decide whether they are worth a try or not in the end.
First, get to know about these headphones in a blink.
At A Glance
High-resolution audio with accurate sound reproduction.
180 ° rotating ear cups.
Compatible with a wide range of instruments and devices.
Exclusive three different audio cables to meet all your needs.
Ergonomic design.
It's just a quick peek at these headsets, and the details are yet to come.
But before that, I want to share my instant impression of the packaging.
What's in The Box
I had used some other headphones of this brand before and never got a box that could meet my expectations. All of them were very typical.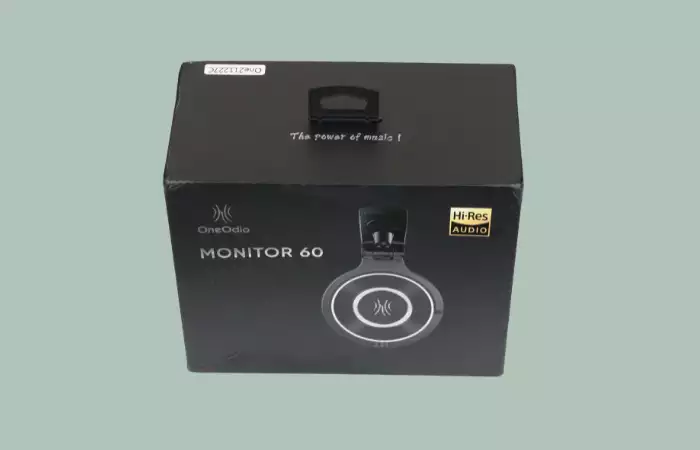 But, with Monitor 60, my experience was totally different!!
Yes, for the first time, I loved their packaging, and I bet you are gonna fall for it too.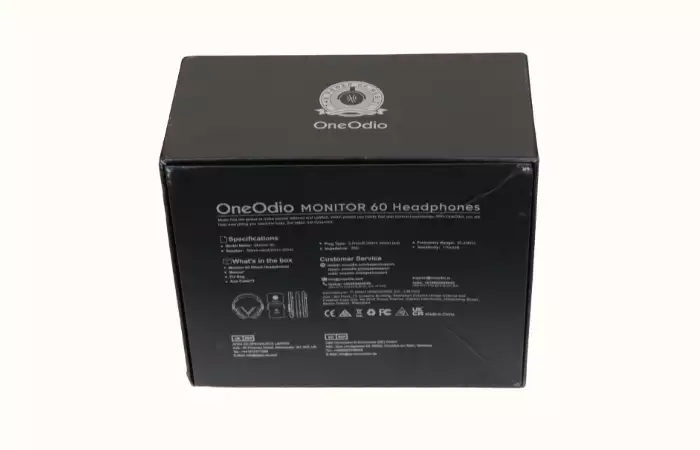 The headphones come in a black-colored box with a smooth finish and sturdy structure. It got a premium vibe that made me feel like I got a birthday gift.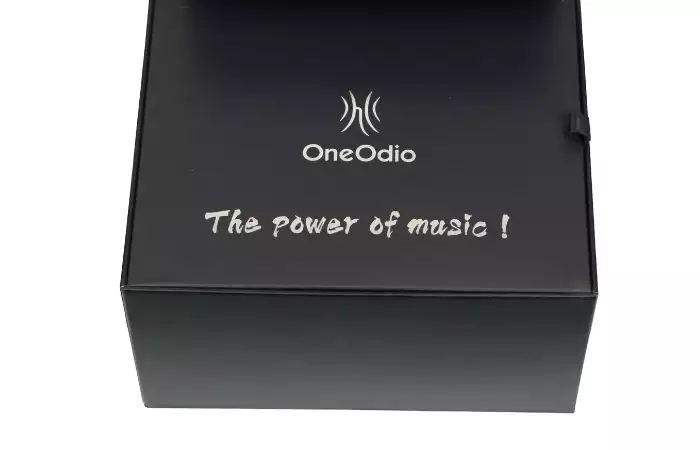 And my unboxing experience was amazing, thanks to OneOdio.
After opening it, I found their usual draw-string storage pouch and a square-shaped wrap in which there were three cables.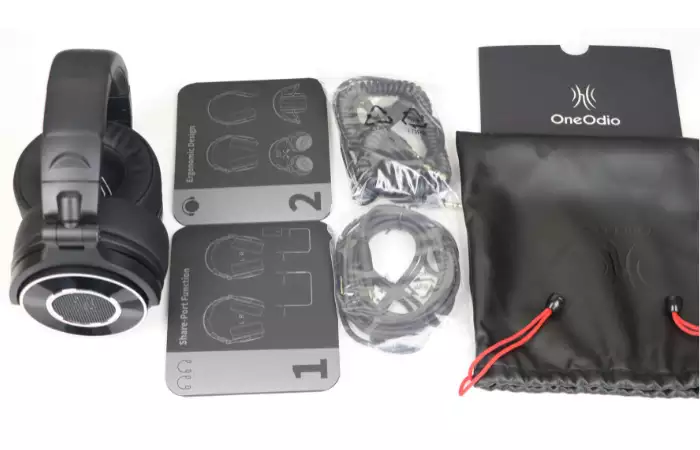 The materials included were:
Monitor 60 headphones
User manual
Cable 1: 3.5mm to 3.5mm cable (3 meters long)
Cable 2: 3.5mm to 3.5mm cable with microphone (1.2 meters long)
Cable 3: 3.5mm to 6.35mm coiled cable (1.5~3 meters)
The outlook of the box and the user manual has a black and silver color combination, which I found really attractive as I am an all-black enthusiastic person.
In short, I just loved their packaging.
Anyway, moving forward, let's check out their key specs now.
Form-Factor: Over-ear.
Connectivity Technology: Wired.
Design: Closed-back.
Color: Black.
Frequency Response: 20Hz – 40kHz.
Speaker: 50mm.
Magnet Type: Neodymium.
Impedance: 38Ω.
Sensitivity: 110 dB ± 3 dB.
Max Input Power: 1600mW.
Plug Type: 3.5mm/6.35mm stereo.
Cable Type: Detachable.
Microphone: In-line.
Sound Insulating Film: PET.
Weight: 310 gm.
Dimension: 8.66 x 7.09 x 4.53 inches.
Pros
Thick and comfortable earpads.
Lightweight.
Neutral sound.
Well-balanced bass.
Share port technology.
Foldable design.
Cons
No color variation (only available in Black).
Mostly plastic build.
The movement of ear cups is way too free to handle.
As usual, my first interest goes to comfortability. And when it's a studio headphone, it's a must to see whether it can offer you ease for a long-time or not.
So, let's find out.
Is It Comfortable?
The moment I pulled out the headphone from the bag, I was like, "Wow, they are super lightweight."
And when I touched the earpads, I was stunned by how soft it was. I was truly impressed by the ear cushions that I kept touching.
They are made of soft artificial ear cotton that will never put you in discomfort. The earcup has a snug fit around the ear and doesn't pressure the earlobes in any way.
Even the earpads are thick, and there is sufficient depth inside to fit your ear, preventing any contact with the driver's cover.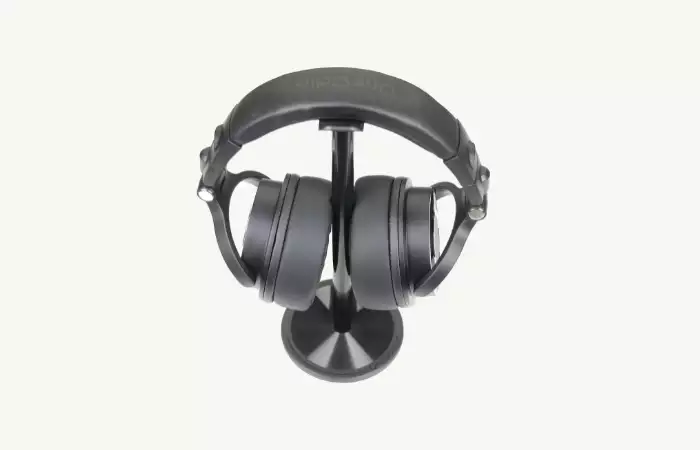 Anyway, I wore the headphone by stretching the headband as the unadjusted form didn't fit my head. So, you have to adjust them according to your head size too.
While talking about the headband, it is wrapped with faux leather and has sufficient padding. While using it, I never felt pressured on the crown of my head.
I used them for 2 hours continuously without feeling fatigued. The headband provides just the right amount of clamping force.
It must offer long-wearing comfort since it's a studio headset, and Monitor 60 does it finely. Hence, a shout out to OneOdio for providing such comfortable headphones.
Overall, I am impressed with the comfortability, and I can assure you that you will be satisfied too.
Alright, when it's a low-priced headphone, we mostly see its reflection on the poor build quality. Right?
Now, it's time to learn if OneOdio 60 also lacks in this regard or not.
Build Quality & Design
When I first looked at the earcups, I thought they were open-back headphones. But, actually, they have a closed-back design.
The reason behind my wrong assumption was that the earcups have a grid, and when you look from far, you may think they are open-back.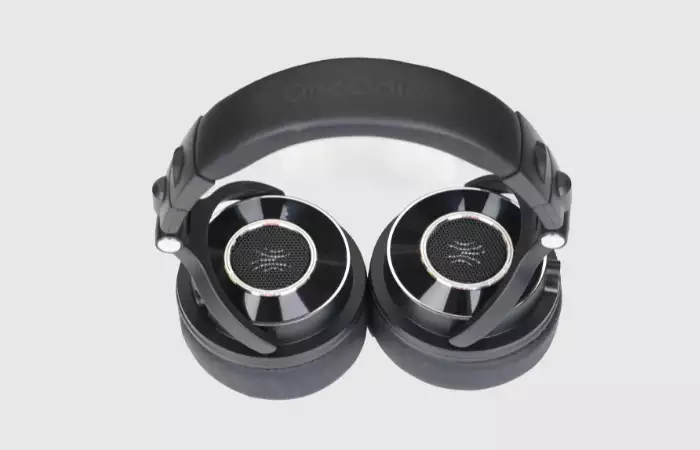 However, it's just a visual effect, and watching from nearby, you will notice the OneOdio logo inside, not drivers.
The body of the headphones is mostly plastic. Only the inner slider of the headband is metallic.
Unfortunately, the plastic they used doesn't feel great, and I don't think they can survive brutal beatings. It may quickly get scratches.
Hence, I will suggest you be careful with them so that they don't fall from a high place. As I didn't drop them, I can't assure whether they will easily break or not.
So, be cautious about this matter and try to use the carrying case to protect them from scratches.
By the way, one thing that bothered me a lot was the rotating ear cups.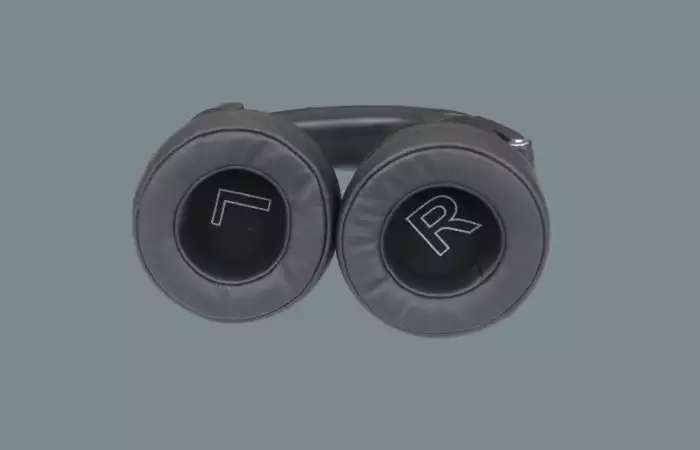 I liked that it has the ability to swivel 180 degrees in both directions, which means you can point the cups both outward and inward.
The amount of movement is good for DJs, and you can easily place them around your neck.
But, I think the movement is way too uncontrolled. The hinges seemed so loose that they kept swiveling. It's obviously good that they bend and fold into several positions, but a bit more stiffness is expected.
As preferences vary from person to person, it's possible that you may like the free movement.
Speaking of the design, it has the usual outlook that we see in most OneOdio headphones. They have the CD pattern ear shells along with a metal mesh design.
It comes in one color only, which is black. It would have been better if they had some color variation.
In short, I am not a fan of its build quality or design. Still, thinking about the price that it is offering, it's expected that the build quality won't be high-end.
However, I can't compromise on one particular characteristic, which is sound. And I think you are the same.
Therefore, let's discuss this trait without any delay.
Sound Quality
The Monitor 60 headphones have a neutral and balanced sound profile. It uses a large 50mm diaphragm.
The bass is pretty controlled, which is needed for studio monitoring. As the bass isn't overpowered, you will be able to precisely hear the nuances in the music.
Let's begin with some bass-focused songs like "Another One Bites The Dust" by Queen; it sounds fairly neutral, not boosted way too much, and perhaps a bit soft.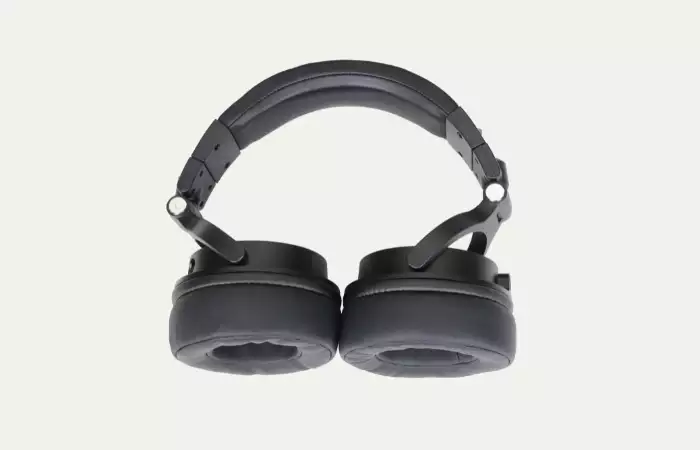 Sub-bass notes are accurate rather than dominant. You will feel the development of the notes, but it won't be as dramatic as you hear in bass-enhanced headphones.
So, it's solely for content creation and mixing where you need to hear details.
The midrange is clean. Vocals and instruments sound accurate and natural.
When I listened to "Lovely" by Billie Eilish, it was engaging. The vocal, as well as the instrument, sounds great with good density.
As these headphones aim to sound just like how the song was recorded, you will hear accurate sound reproduction rather than being colored.
But, it may get a little loud in the upper mids if there is excessive electric guitar sound.
Now, moving on to the treble, it has a bit of coloration and a slight dip in the lower treble.
Although it accurately represents the highs, it lacks a bit in the core and upper treble.
Yet, it's decent enough with acceptable detail and speed.
I will say that the overall sound quality is good but not the best. And as it's hard to accomplish superb fine details in a budget wrap, OneOdio Monitor 60 does a fair job.
Again, don't expect it to give you the same experience as high-end studio headphones.
How Is The Soundstage?
Even though OneOdio 60 is a closed-back headphone, its soundstage is relatively wide. The imaging is quite decent as I could tell the position of each singer and instrument player.
The transitions of music from the left-center-right positions are fine.
But, one issue that I find is with the central position, which doesn't feel well defined.
Also, the instruments and vocals sometimes sound closer to my ear, which I don't prefer at all.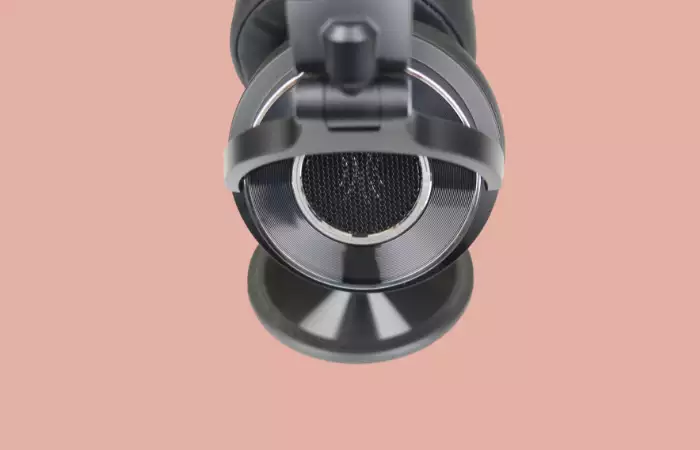 Therefore, I think they could have done better in terms of the soundstage.
I have used other studio headphones that were around the price of this one, and I was quite satisfied with their soundstage. For example, with AKG K361, the soundstage is relatively better.
Sound Leakage Performance
If you love listening to music with a high volume and always have a fear of sound leakage, here comes the good news.
OneOdio Monitor 60 headphones don't leak any sound, even if you listen to music with maximum volume.
I was able to hear EDM music, and no one around me could even hear a bit of sound.
So, if you are searching for headphones that don't leak sound, it will be a great pick.
But, as expected from any headphones, they will also leak sound when you take them off. Thus, pause the music before taking the headset off.
Noise Isolation
As you may already know, any studio monitoring headphone doesn't come with active noise cancelation; this one isn't an exception.
However, the snug fit earcups can reduce a little bit of outside noise but can't cancel it entirely.
Yet, if you listen to songs at high volume, you will barely notice any outer sound.
Alright, it's time to explore their microphone performance.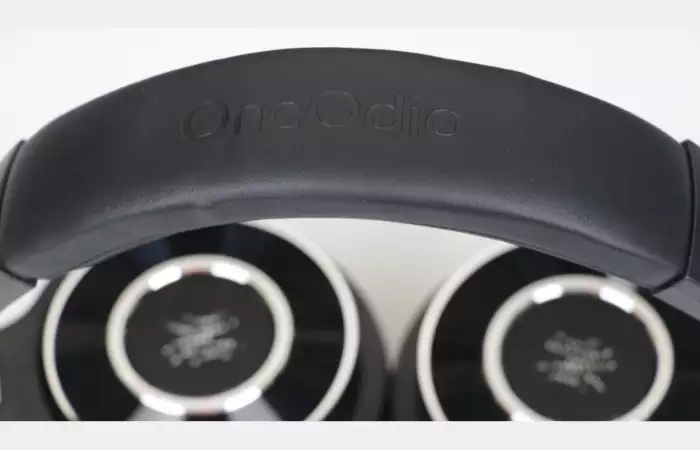 How Is The Microphone?
As mentioned earlier, these headphones come with three cables. Among them, one has an in-line mic for making calls.
I called my younger brother to check its call quality, and he said that my voice was coming clear.
He didn't even hear any noise coming from my home appliances. So, you can use the mic for calls without any worries.
Recording Quality of The Mic
When I recorded my voice with their in-line mic, it picked up every little background noise. I even heard the chirping sound of birds that were far from me.
That means these are not ideal for recording purposes.
Okay, let's move on to the control system now.
Control System
Unfortunately, there is no control button on the earcups. Only the cable with an in-line mic has a button that can perform limited functions.
Press the button once for playing or pausing music and answering calls.
Press and hold the button for ending or rejecting a call.
After receiving a call, one single click on the button will mute the call.
Quickly press the button twice for skipping tracks.
Other than the above ones, you won't be able to do anything with the single button.
Even for the volume, you have to control it from connected devices.
Are They Portable?
Although these headphones have a collapsible design, they are bulky enough to take up a lot of space in your travel bag.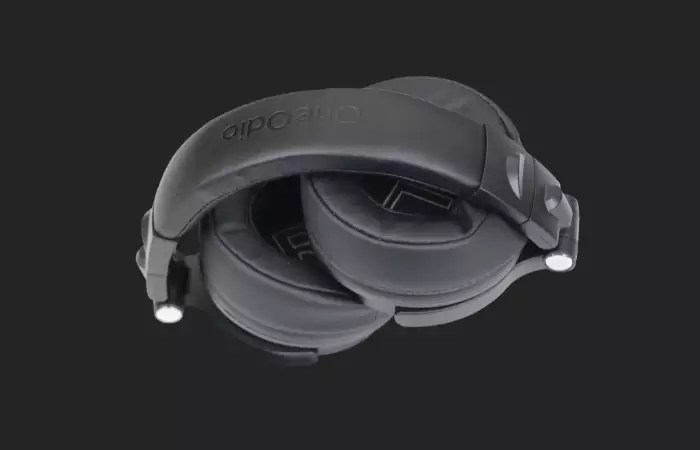 Still, if you need to carry them for an important purpose, I suggest you place them inside the provided carrying bag.
And if possible, use the large box that it comes in. As the box is sturdy enough, it can protect the headphone from any damage caused by your other belongings.
Stability
If you adjust the headband properly according to your head size, it won't slide off. It will have a solid grasp on the head and is never gonna feel tight.
Hence, you will be able to listen to music or work on mixing and producing without any stability issues.
But don't even think of jumping like a rabbit wearing them!!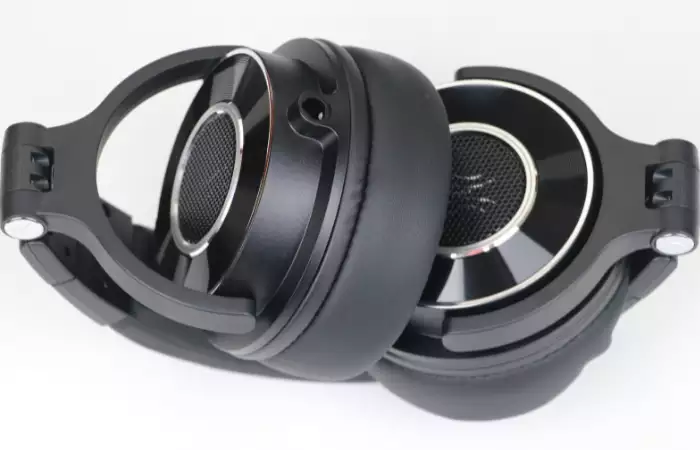 Well, what I mean is that they are purely for studio purposes where you will mostly stay still and not for heavy workouts.
Is It Waterproof?
Monitor 60 headphones are neither waterproof nor sweatproof.
But, the good thing is, because of their breathable ear cushions, you are less likely to sweat any sooner after wearing them.
Yet, if you start to sweat, I suggest you take a break from them as it may cause the earpad's leather to crack. And if sweat comes to contact with pads, you should clean it as soon as possible to avoid leather cracking.
Anyway, these headphones have an excellent beneficial side: their versatile cables. So, it's time to know the details about them.
Cable Details
As stated earlier, these studio headphones come with three cables. One has a 6.3mm jack, the one with an in-line mic has a TRRS 3.5mm jack, and the last one has a 3.5mm TRS jack. In all three cases, the other end of the cable has a 3.5mm jack.
Each of them is long enough for the purpose they need to serve.
I was pretty impressed to see that each of the supplied cables is thick enough and isn't tangle-prone. Also, they look durable and can resist accidental snatch.
For connection, you will find a 6.35mm jack connector on the left earcup, and the right earcup has a 3.5mm jack. It means you can flip the coiled 3.5mm to 6.3mm cable around and use it on either cup, letting you plug into your equipment with either a 3.5mm or 6.3mm jack without using an adapter.
Hence, no need to carry an additional adapter around.
Another cool feature is that you can share your music with your friend or family member with the share port technology. Just plug another headphone into the spare jack on the Monitor 60, and now two people can listen to the same audio simultaneously.
By the way, do you want to know how many different devices they can connect with?
Okay, let's find out.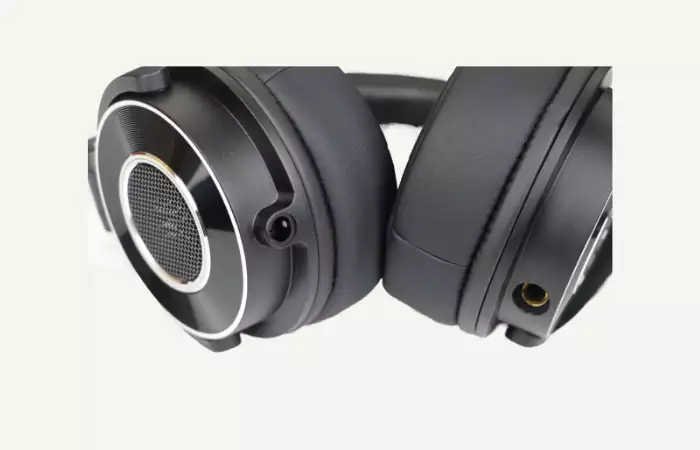 Compatibility
OneOdio 60 offers a wide range of compatibility with the supplied three exclusive audio cables.
You can plug them into any device that comes with a 3.5mm audio port. You will be able to use them with a PC, laptop, mobile, and Mac.
The stretchable coiled cable with a quarter-inch jack plug is for professional use like studio work and DJing.
So, whether you want to use them with a PC, Mac, or instruments like a bass guitar, piano, keyboard, or violin, be assured that they will work with all of them.
Moreover, as they are wired headphones, it's obvious that they won't work with any Bluetooth devices.
Is It Suitable for Gaming?
Even though these are dedicated audiophile headphones, they are also great for gaming.
Because of their wired connection, there is nothing to be worried about regarding the latency issue. You can easily connect them with Xbox One, PS4, PS5, Nintendo Switch, or other 3.5mm wired supported consoles.
And for playing multiplayer games, you may use the shorter cable that has a mic. As I said before, the mic can transmit your voice clearly to the other end; hence your teammate will be able to hear you properly.
Alright, as OneOdio Monitor 60 is a studio headset, you need to be clear about how well they can do the job.
Therefore, be ready to learn this essential fact now.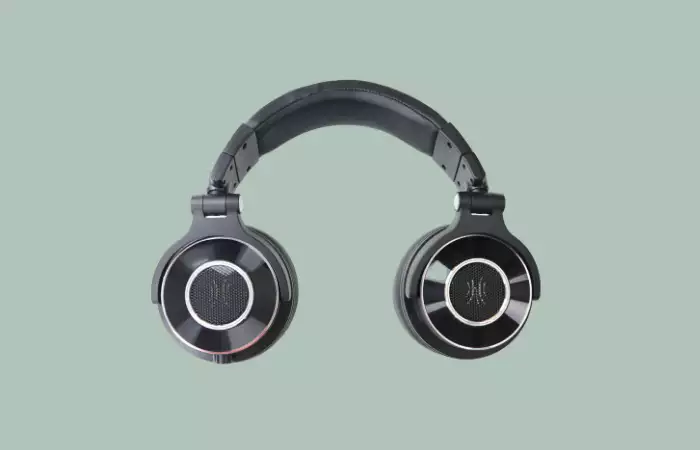 Is It A Worthy Studio Headphone?
With 50mm large drivers, it can deliver well-balanced and accurate sound across the frequency range. You will be able to hear all the musical dynamics, which is a necessity for music producers and audiophiles.
Even at the high volume, there is no distortion found in the music.
With the controlled bass, you will hear every detail.
Although it has a little bit of flaw in the midrange and treble, they are not much noticeable.
In short, considering the price range, they are a good option for professional applications like mixing, music production, video editing, etc.
But, never set your hope that it will work similarly to the high-end studio headphones that cost hundreds of bucks more than this.
And I am only judging it, keeping the price range in my mind.
Now, knowing all the facts, should you still go for it or not? Maybe you are confused.
Don't worry as I will help you to decide now.
Who Should Buy This?
If you are looking for a low-priced professional studio headset for monitoring or mixing purposes, then you may give the OnOdio Monitor 60 a try.
Their cables are compatible with almost every studio instrument and personal device.
In my personal opinion, if you're a beginner in the production field, it is definitely a good option for you to start with. You don't have to shed much money yet will be able to work on your music to accomplish your dream.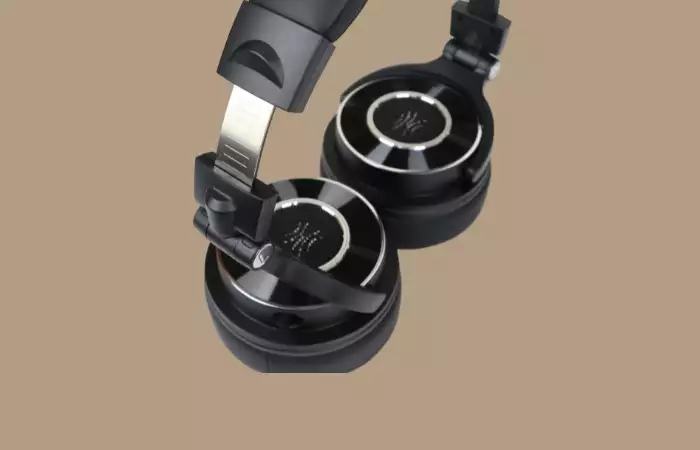 And because of the comfortable ear cushions and headband, you can work for a long-time without any trouble.
Moreover, you may trust the in-line mic to make calls and communicate with teammates in online games.
Who Might Skip It?
In case you are a bass enthusiast, then you should avoid these headphones. These are not made for serving this purpose.
Also, their bulky design is not suitable for constantly traveling with them.
And the mic attached to the cable isn't ideal for recording as it picks up the background noise.
On top of that, if you want top-rated high-end studio monitoring headphones with a standard to match Sennheiser, Audio-Technica, or Beyerdynamic, you may skip it too.
It's made for people on a budget, not the ones who can spend more money.
Is It Worth Buying?
From my own point of view, these headphones are worth buying, considering the price and performance.
I have already mentioned for which purposes they are ideal. If they match your needs, go for it without any second thought.
You may know that most studio monitoring headphones are indeed expensive.
But, OneOdio has the mission of serving customers that want good quality at a lower cost.
And that's why they provide super cost-effective headphones like OneOdio Monitor 60.
To be honest, in few cases, its performance is better than some expensive headphones that I have tried before.
Now, if you want to buy this, you may use the coupon code obtenir20% to get 20% off on your purchase from their official site and a $15 voucher on Amazon.
On the contrary, in case you are not pleased with its overall performance, I have some alternative options for you.
Alternative Options
These two are excellent alternatives to Monitor 60 studio headphones.
Both of these headphones are not only budget-friendly but also provide high-end performance for studio work.
You may select one from them as per your requirement.
Since I have nothing left to inform you, it's time to say my final thoughts.
Conclusion
In this write-up, I have shared my own experience with OneOdio Monitor 60 Professional Studio Headphones.
As you know, preference often varies from person to person; it also applies to headphones' performance too.
Yet, I think this writing will help you a lot to set your mind.
And at the end of the day, I hope you will make the right decision.
Lastly, have a great time with your music.