Are you planning to get the Status Audio CB-1 Headphones? Maybe you are thinking if you purchase this headphone, whether it will be worthy or not!!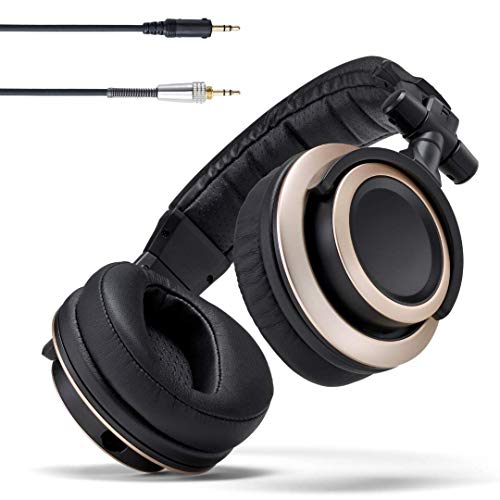 Maybe you don't have enough knowledge about the features of the CB 1 headphone.
If you worried about that…Ohh! Don't worry. You have picked the right site.
Today I am here to reveal all the positive and negative sides of this pair of headphones.
So, don't delay. Just go through my Status Audio CB 1 review.
Before going to the deep review, I would like to inform you of the Status Audio brand.
Brand Overview Of Status Audio
Status Audio is a well-known company that makes high-quality minimalist audio products.
James Bertuzzi founded this company in New York, NY, in 2014.
James Bertuzzi personally oversees product development and manufacturing.
The Status Audio Company always focus on impeccable sound and premium materials. They also focus on timeless design elements.
The company is also known for its steadfast commitment to customer care. The Status Audio CB-1 is a great addition to their product line.
In 2016 Status Audio released their desire CB-1 headphone.
At that time, I purchased the headphone for my studio work.
Anyway, now get ready to explore my review.
Status Audio CB 1 Review
At the very beginning, let's see the important features of this CB 1 headphone in the blink of an eye.
At A Glance
Swiveling Ear Cups.
Replaceable Headband And Earcups.
Standard For Studio Monitoring.
Foldable.
Two Detachable Cables.
Status Audio CB-1 is a over-ear, closed-back headphone. It is mainly designed for standard studio monitoring. 
It's not excellent enough for the studio. But if you compare this headphone with its price point, it is quite good.
Now I will let you know what they deliver in the box.
In The Box
When I got my Status CB-1 headphone, I was too delighted! I received my headphone box from the delivery boy.
The box is very nice looking with a dark brown/gold color.
I opened the box and saw a closed-back, over-ear headphone looking at me.
I was missing a carrying case or pouch as it doesn't come with any case or pouch.
Anyway, in the box, you will find your desired
Status Audio CB-1 headphone.
Two detachable cables.
¼" adapter.
Status Audio warranty card.
You won't get any extra accessories except for these 4 things.
I have included the cable details in the below section for your clear understanding.
Cable Details
You know Status Audio CB 1 comes with two detachable cables.
Thanks, Status Audio, for the detachable cables.
Both the two cables are 9 feet. One cable is coiled, and the other is straight.
The straight cable is lengthy and ideal for home listening. The coiled cable is shorter, and it can pair with the devices that support a 3.5mm jack.
Both cables have a custom locking mechanism that keeps them attached to the headphone. They prevent the risk of dislodging the cable.
It also includes a ¼" adapter plug to be used with professional audio equipment.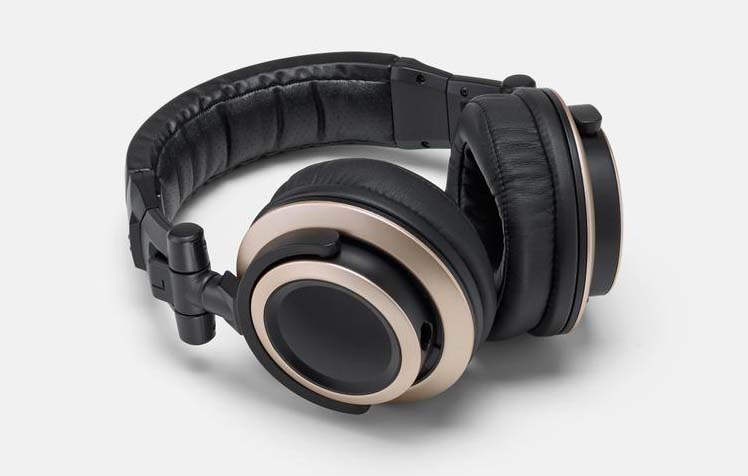 Well, you must be curious about the key specs of your favorite headphone. Right?
Okay, then keep reading. I have even mentioned its pros and cons with the key specs for you.
Key Specifications
Type: Over-Ear.
Back Design: Closed-Back.
Frequency Response: 15Hz-30kHz.
Impedance: 32 ohms.
Sensitivity: 97dB.
Driver: 50mm.
Transducer: Dynamic.
Connector: Wired-3.5mm Jack ( Detachable ).
Cable Length: 9 Feet.
Cable Type: Coiled & Straight.
Weight: 8 Ounces.
Color: Black.
Material: Plastic.
Pros
Excellent Sound Quality.
Great Comfort.
Detachable Cable.
Super Affordable.
Cons
Poor Build Quality.
Some Questionable Hardware.
Are you worried about the comfortability of this headphone?
Don't worry. Status Audio CB 1 is a comfortable pair of headphones.
How Much Comfortable Is It?
The Status Audio CB-1 headphone has given me a long time wearing comfort.
I felt a gentle touch on my ears and super comfort on my head. Even never once I felt fatigued after multiple hours of listening time.
The earpads are very soft. They are also big and fluffy and put less pressure around your ears.
They offer very softer foam padding than ATH-M50x.
This headset offers swiveling earcups.
The cutout in the pads is oval-shaped and gives enough space to fit for most of the ears.
However, they cannot provide a perfect and comfortable fit to large ears. If your ears are too large, you may go for ATH-M60x.
The CB-1 headphone offers an adjustable headband. It ensures a snug fit on your head. However, the headband is not so comfy as the earcups; still, it provides quality comfort.
You can even lay down by wearing this. It prevents slippage when you sit at a desk or lying in bed.
This headphone provides increased length to adjust the fit for most heads. But many have a complaint it is not reasonably fit for big head size.
Anyway, the clamping force is also suitable enough.
The padded headband and overstuffed earpads provide accurate clamping force.
Regardless, the Status Audio CB-1 Headphone ensures your long-lasting wearing comfort.
Right now, I am going to disclose the sound profile of this Status Audio headphone. You will find every detail of its sound-related features in the below section.
Sound Profile
The Status Audio CB 1 headphone provides a stereo sound profile. It offers Status Audio surprisingly well to all music genres and media platforms.
The 50mm drivers with dynamic transducer deliver studio-quality audio.
I find its sound very neutral and crystal clear.
Let's go deeper.
Frequency Response
The frequency response of Status Audio CB-1 is 15Hz-30kHz.
It provides an exactly flat frequency response that you can expect from studio monitoring headphones.
I felt clear sound with fairly consistent reproduction across the whole frequency range.
Bass Accuracy
The bass accuracy is fairly decent and reasonably extended.
But it is not well-rounded and boomy like some people prefer.
To get more precise and crystal bass accuracy, you can try AKG Pro K371 Headphone.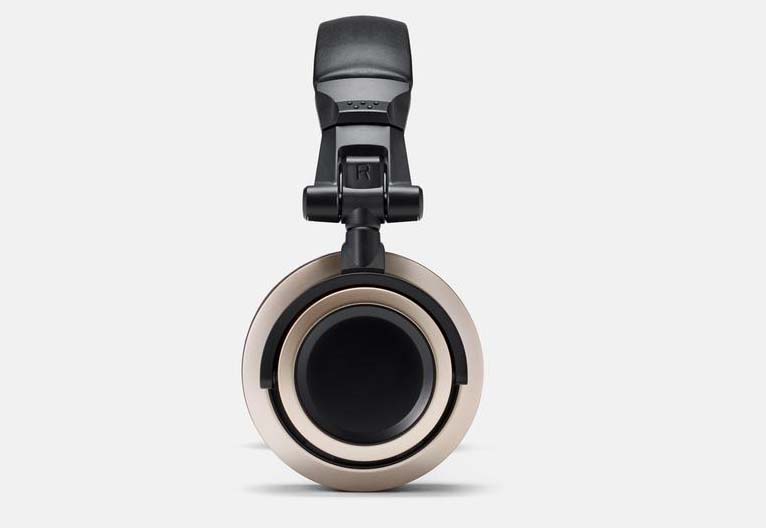 Mid Range
Unfortunately, the CB-1 headphone has not a strong mid-range point.
There is a good amount of details in the mids. Still, it is not enough for the dip.
This is the only fault you can find.
So, unfortunately, I could not tell you the mid-range is superb. Your experience may vary, though.
High And Low Accuracy
The highs are superb at lower volumes. It maintains a reasonable separation and the right level of detail. I like that it is not rolled off or too laid back.
The low accuracy is also good, and I have no complaint.
Soundstage
This CB-1 wired headphone provides a spacious soundstage. It boasts a wide soundstage, which is perfect for all genres of music.
It is also great for music that plays with stereo effects like Dirty Projectors Cool Your Heart or Snoop Dogg's "Gin and Juice."
Sound Leakage
This headphone has a decent sound leakage performance.
It leaks only a little bit of sound.
If you play music at standard volume in a quiet room, nearby people may not hear what you're listening to.
So nobody will be bothered when listening at moderate volume.
But if you are listening at a loud volume, then there is a chance to leak a little sound.
Noise Isolation
Though this over-ear headphone covers the ear, it does not offer enough noise isolation.
It can isolate a small amount of sound.
You might hear a decent amount of environmental sound when listening to music at low volume.
If you want active noise cancelling headphone, you may look at Sony Wired Noise Cancelling Headphones.
You can also go for Sennheiser HD280, which provides you passive noise isolation.
Is There Any Microphone?
The Status Audio CB-1 Headphone does not come with a mic.
If you want a headphone with the mic, you may look at Sony WH-1000XM4 Headphones.
It provides a microphone with active noise cancelling.
You must want to use a headphone for a long period of time. That's why you are concerned about its durability. Right?
How Strong Is The Build Quality?
The building quality is somewhat sturdy but not enough. This CB-1 headphone is entirely made of plastic.
The plastic quality seemed cheap to me.
The earcup and headband are made from soft leatherette.
But the headband sliders have got poor quality plastic that has a chance to break easily.
It can easily draw scratches and stains when being accidentally pulled out.
Anyway, you will find gold-plated rings surrounding each earcup. For these gold-plated rings, it looks something special. I liked it very much too.
You will be happy to know that the Status Audio offers you a 1-year warranty with 30 days guarantee.
During that time, if your headphone gets damaged, they will repair it at free of cost.
Customer Support
The Status Audio always helps and loves to hear from existing and prospective customers.
They transmit your inquiry directly to their support team, and it will be handle within 24 hours.
Besides, I am dropping a link here for you. For any kind of customer support or queries, you can go to this link.
You will find the details there.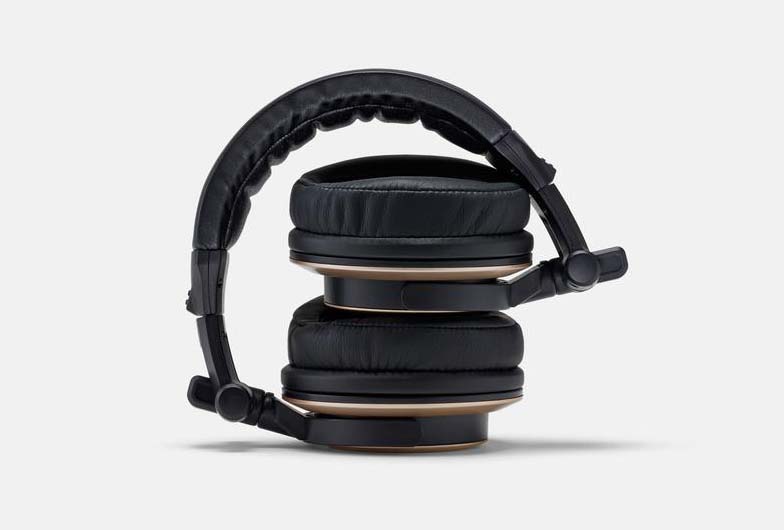 Ohh! I haven't talked about its portability, stability, and design yet. No problem. Let's go for them.
Are They Portable?
Its weight is 8 ounces. It is not lightweight enough.
As this headphone is foldable, the portability is not that bad.
You can carry it anywhere. Just fold it and take it in your backpack or carrying bag.
Stability
This CB-1 headphone has not enough stability. It is perfect for home listening but not for a heavy workout.
It can slide off your ears when you are jogging or running.
Design
The design of this black-colored CB 1 headphone is more generic than high-end.
Seeing the photo, I thought it would be a premium set of headphones. However, the reality is different.
But I must say, the combination of black and gold-plated rings surrounding the earcups gives this headset a special look.
Is It Waterproof?
The Status Audio CB-1 headphone is not waterproof. You can not use it when shower/swimming.
If it somehow falls in the water, it will get damaged. So be careful.
You also can not use this headphone during a heavy workout as it is not sweatproof either.
You may feel worried that if this headset will be compatible with your devices or not. Don't worry. I am going to reveal its compatibility without any further delay.
How Much Compatible With Other Devices?
The Status CB-1 headphone is most compatible with the device, which has a 3.5mm audio jack.
It is compatible with windows 10 and mac. I properly use it for my mac. The coiled cable provides me enough flexibility. 
You can also use it with android smartphones but not with iPhone. The latest model iPhones don't come with an audio jack. So, that's the problem.
If you want to use it with iPhone, you need a third-party dongle.
The next part is for you if you are a game lover.
How Much Suitable For Gaming?
This Status Audio CB1 is most suitable for gaming consoles if you don't need voice chat.
You can use this headphone for Xbox One and PS4 for gaming. But you only can hear audio, cannot talk to other players as it has no mic.
It will also be great for Nintendo Switch if you want to play alone.
If you want to play alone on your pc or other gaming devices, this headset is helpful in that case.
As this headphone is mainly designed for studio use, let's know how convenient it is for a studio.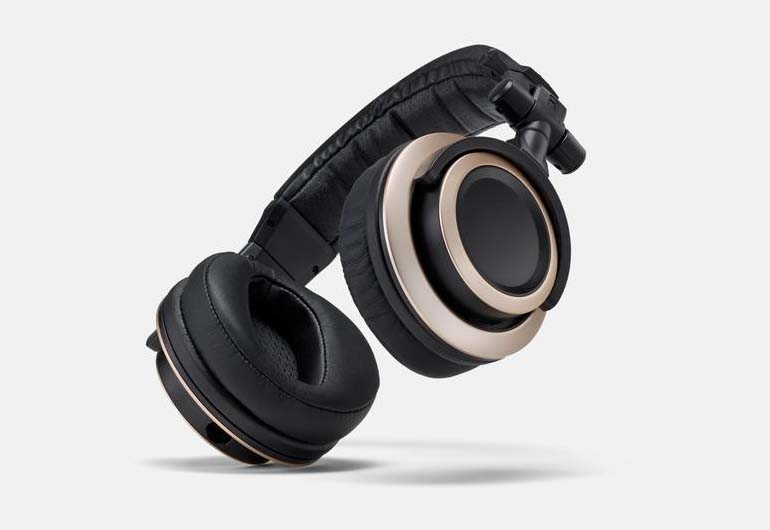 How Much Suitable For Studio Use?
The Status Audio CB-1 is praised by most top musicians, producers, and audio engineers.
This headphone has an industry-standard sound in recording studios around the world.
It is good for audio mixing for music, film, voice-over, etc. 
You can also use it for live tracking/recording of vocals and instrumentalists.
I think it is not excellent for studio use, yet its performance is good enough for the price.
I have already discussed almost everything about this Status Audio CB 1 headphone.
If you still cannot make your decision, then take your eyes below. I hope it will help you.
Who Should Buy This Headphone?
The Status Audio CB-1 is a studio monitoring headphone, and you know it. If you are a professional creative studio worker, you may go with this.
This CB 1 will be a good pair of headphones for audiophiles for its price range.
It is also good for gaming if you don't need voice chat.
As this headphone is foldable and easily portable, it is perfect for traveling.
Besides, this headphone is somewhat good for official use also. As it has no sound leakage, nobody will get bothered.
Its excellent for home listening too.
Who Might Skip It?
If you want a headphone for a heavy workout like sport, gym, running, or cycling, you can skip the Status Audio CB 1.
It is also not suitable for those who wear glasses. When wearing glasses with this headphone, it may hurt you.
If you need headphones for glasses, you can try Bose Quiet Comfort 35.
As this headphone has no mic, you can not use it for online teaching or online meeting.
Now let's compare this headphone with other headphones.
Compare with Other Headphones
To know why CB 1 headphone is different from other, I am going to compare it with other headphones.
1 . Status Audio CB-1 Vs M50x
Both M50x and CB-1 are wired and closed-back headphones for studio monitoring.
The overall sound of M50x is more enjoyable than CB 1.
The Status CB 1 headphone is portable, while M50x is not for portable use.
The frequency response of ATH-M50x headphone is 15Hz-28kHz, while CB 1 has 15Hz-30kHz frequency response.
The impedance of M50x is 38 ohms, where CB-1 has got 32 ohms.
2 . Status Audio CB-1 Vs M40x
Status Audio CB-1 and ATH-M40, both are closed-back, wired headphones.
The M40x is good for casual listening and bass-heavy genres.
Both are foldable and also suitable for portability.
The M40x's sound quality is better than CB 1.
3. Somic V1 Vs Status Audio CB 1
The Status Audio CB 1 and Somic V1 are both dynamic for stereo music monitoring. The overall features are the same in the two headphones, with no significant difference.
4 . Status Audio CB-1 Vs Philips SHP9500
The Status Audio CB-1 is a closed-back headphone, while Philips SHP9500 is an open-back headphone. The CB 1 is foldable, and SHP9500 is not foldable. So it is not perfect for portable use.
As an open-back headphone, SHP9500 leaks sound while CB 1 doesn't leak any sound.
From my comprehensive Status CB 1 review, maybe you are thinking of purchasing this headphone! 
But before that, let's know whether it will be worthy or not.
How Worthy Is It?
The Status Audio CB-1 is a Studio style headphone that is perfect for studio monitoring.
This headphone is also superb for everyday listening.
Its overall features are good enough if you compare it with its price point.
With a very low budget, you can get this CB-1 headphone for home listening to studio monitoring.
If you don't want to purchase this Status Audio CB-1 headphone, you may go for its alternatives.
But how do you know which one is a better alternative to this CB-1 headphone?
Don't worry. I have some good suggestions for you.
Alternative To Status Audio CB 1
You can choose one of the following headphones instead of CB-1. They are:
I am going to conclude my review here.
Conclusion
I think now you have got a huge idea from this Status Audio CB 1 review.
If you think this headphone will be worth it for you, then go for it. Otherwise, you should skip it and choose an alternative.
I always honor your right decision.
So go with your choice.
Thanks For Reading This Article.