For those who are keenly waiting for the successor of Momentum True Wireless 2, Sennheiser confirmed its arrival in April.
Back in March 2020, Sennheiser launched Momentum True Wireless 2 earbuds that got excellent feedback from customers. After that, two years went by, and fans of Sennheiser buds were waiting for the 3rd generation.
And finally, Sennheiser said that the successor is on the way to being unveiled in April 2022.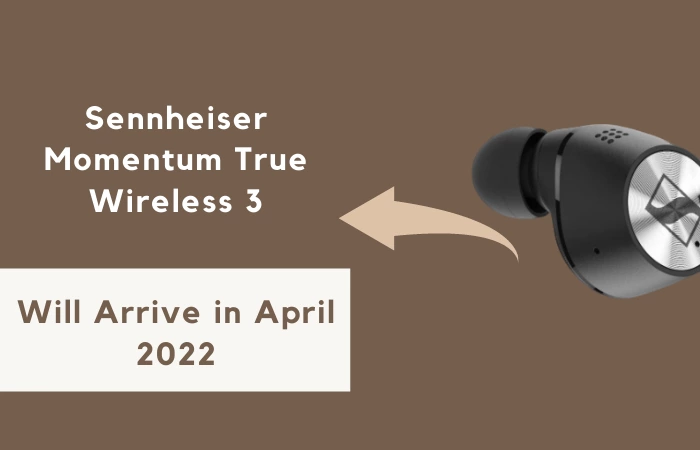 During an online presentation about Sennheisers's new partnership with Swiss company Sonova, executives noted the forthcoming arrival of Momentum True Wireless 3.
In that same presentation, they also revealed the IE 600 in-ear.
Sennheiser didn't notify any further information regarding the Momentum Wireless 3 earbuds' price or the features.
So, it looks like we still need to wait for all the details about these earbuds until next month.
For now, we are expecting that the next generation will come out in a smaller and more ergonomic form while keeping the superb sound quality.
Also, looking forward to seeing improvements in voice calling. And it will be great if the buds come with ANC (active noise canceling) feature too.
The initial price of Momentum True Wireless 2 earbuds was $300 but has since come down in price.
Now, we have got to wait and see if the new earbuds will launch at a lower price or higher.