While looking for a pair of wireless earbuds, you will find plenty of options available in the market.
However, one particular brand has a truly amazing set of wireless buds with outstanding capabilities.
Yes, I am talking about the Beats Fit Pro by the mighty brand Beats (owned by Apple).
Sale
Beats has introduced Fit earbuds, which makes everyone curious if they're worth the hype or not?
Today, I will present a detailed Beats Fit Pro review for all those curious minds.
And if you are one of them, then dig into it without any delay.
Beats Fit Pro Review: A Total Package For Sports Enthusiasts
If you are going to purchase a wireless earbud, you need to have an in-depth knowledge of its sound profile, pros-cons, durability, and of course, comfortability.
In this writing, I will give you every piece of information regarding these earbuds, even their drawbacks.
First, take a quick peek at Beats Fit Pro below.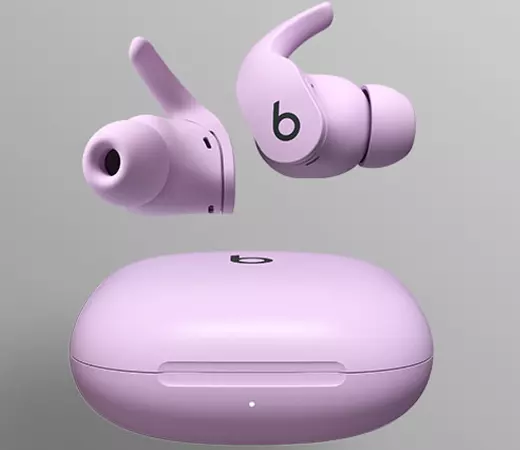 At A Glance
Two distinct listening modes, ANC and transparency mode.

Flexible and secure fit wingtips.
Audio sharing with other Beats or Apple Airpods.
Sweat & water resistance.
Dynamic head-tracking for spatial audio.
Beats Fit Pro earbuds were released on 1st November 2021. And, they started the delivery from 4th November.
Gladly, I was able to grab a pair for mine and was excited to see what accessories it came with.
So, are you eager to know what I got from the package?
Okay, I am revealing it now.
In The Box
After opening the box, I found my desired-
Beats Fit Pro earbuds
Pocket size charging case
USB-C to USB-C charging cable

Warranty card
Quick start guide
Except for the above items, they also provide three different sizes of ear tips for universal fit.
I am always a fan of their packaging because they use less plastic, and the Beats Fit Pro pack is made out of 89% plant-based material from recycled fiber or/and sustainable forests.
Well, it's time to know about Beats Fit Pro specs along with the pros and cons.
Key Specifications
Form Factor: In-ear.

Color: Beats White, Beats Black, Stone Purple, Sage Gray.
Connectivity: Class 1 wireless Bluetooth.
Codec Support: AAC, SBC.

Listening Time: Up to 7 hours (ANC Off).
Listening Time: Up to 6 hours (ANC On).
Additional Playback Time: Up to 18 hours with the charging case.

Combined Listening Time: Up to 24 hours.
Quick Charging: 5 minutes charge for 1-hour playback.
Batteries: Rechargeable lithium-ion.

Built-in Mic: Yes.
On-Device Control: Yes (single multi-function button on each side).
Voice Control: Yes.

Compatibility: iOS & Android device.
IP Rating: IPX4.
Earbuds Weight: 5.6 gm.

Case Weight: 55.1 gm.
Pros
Effective noise cancelation and great transparency mode.

Comfy and stable fit.
Excellent battery life.
Hands-free voice assistant control.

High-quality surround sound.
Cons
No option for wireless charging.

Some features are only supported on iOS.
You know what, after purchasing earphones, my first concern is their comfortability.
No matter how great their other characteristics are, you won't be able to concentrate on your activities if you feel continuous discomfort while wearing them.
So, is Fit Pro comfortable?
Let's find out.
Comfort Element
My first impression after putting the buds on was, Wow!! It's comfortable and lightweight.
Especially, I like the wingtips that give a secure fit, which is essential for athletic activities and workouts.
By any chance, if you find any difficulties putting them inside, I have a suggestion for you.
You need to gently twist the earbud back and then tug the wingtip into the upper ear.
As I already mentioned, these earbuds come with three ear tips.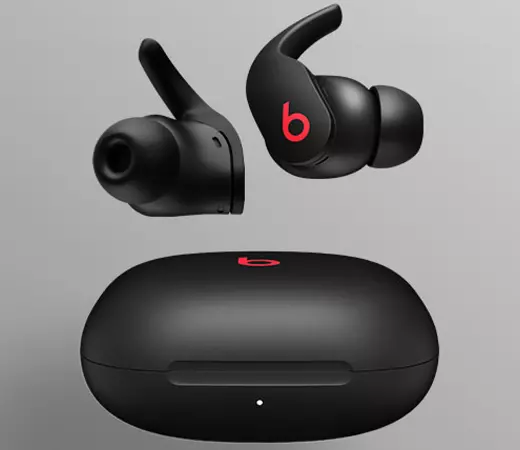 Hence, finding the perfect size for your ear won't be an issue at all.
The ear tips are made with soft silicone that gives a smooth feel to the ears.
In case you have a sensitive ear, you won't feel irritation either because of their skin-friendly materials.
And, the lightweight is like the cherry on top, so you will be able to wear them for a long hour without feeling discomfort.
In short, you can trust these earbuds' comfortability without any doubt.
Personally, I am pretty satisfied with it.
Here comes one of the essential parts of the Fit Pro review, which is its audio performance.
How Is The Sound Quality of Beats Fit Pro?
These earbuds are engineered to deliver a powerful and balanced sound through a custom acoustic platform.
It provides punchier bass with clear audio, which is excellent for listening to hip-hop, rap, EDM, and rock metal songs.
When I heard the song "She's Gone" by Steelheart with them on, I immediately fell in love with the sudden bass drop.
Even the sound delivery is crystal clear, and there is no distortion in music with high volume on.
Just what I want in every wireless earbud!!
Well, the reason for this outstanding audio performance is their proprietary dual-element diaphragm drivers, which can also separate the stereo properly.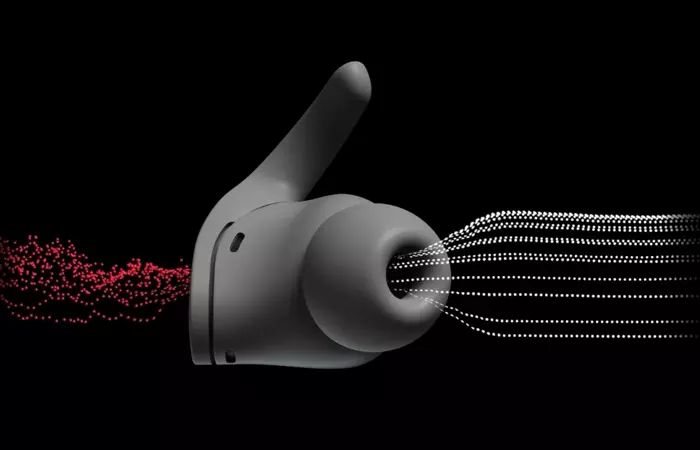 An advanced digital processor helps optimize sound functionalities and provides the right amount of loudness of the music and enhanced clarity.
That's why vocals and instruments don't get compressed, and you won't feel bored listening to music.
Anyway, what I like about these earbuds most is their spatial audio with dynamic head tracking.
Because of the H1 chip, Beats Fit Pro works with Apple's spatial audio.
It can adjust the sound by using gyroscopes and accelerometers when you turn your head.
Instead of sound trapped inside your head, you will hear them coming from a different direction.
How cool!! Right?
Just imagine watching Avengers: Endgame with theater-like excitement.
When all the avengers come back at the end, the dramatic sound effect will make you feel like you are inside the movie and one of the warriors too!!
Okay, I mean that the spatial audio is effective, and you can enjoy listening to 3D music and watching a movie with an immersive feeling.
Note that spatial audio is available for these earbuds on Apple TV, movies, or shows while streamed on iPhone, iPad, or iOS devices.
And, there is a piece of bad news for Android users. Even though you can connect these earbuds with your device, you won't have access to the surround sound function.
Sound Leakage
There was no sound leakage when I listened to a bass boosted song keeping the volume moderate.
Even my younger brother couldn't hear anything while sitting next to me.
As you know, Beats Fit Pro is a pair of active noise-canceling earbuds. Now, I will let you know how well it can block the background clamor.
Noise Cancellation
These earbuds are equipped with a fully adaptive active noise cancelation that uses real-time audio adjustment to block unwanted external noise.
It does an excellent job cutting out the low-frequency rumble as you hear on an airplane.
So, when you want to avoid the outer world and spend some quality time with your thoughts and music, you can activate the ANC mode and keep the noise away from you.
However, one thing you need to make sure of is the earbuds' fit.
If the tips fail to seal your ear canal, the noise cancelation won't be effective.
So, a perfect fit is a must for efficient noise cancelation.
One thing I like to mention is that their noise cancelation is not as good as Bose QuietComfort earbuds or Sony WF-1000XM4.
Hence, keep your expectations a bit low in this case.
By the way, sometimes, you need to be aware of your surroundings. In those situations, you can switch to the transparency mode.
Their external-facing microphones capture the environmental sound from around you and then mix it with your music.
Hence, you can choose either mode according to your need and preference.
How Is The Microphone?
There are a total of three mics on each earbud.
And, you can use the buds independently for both calls and music.
If you use one earbud during calls, all three mics will be activated to optimize your conversation.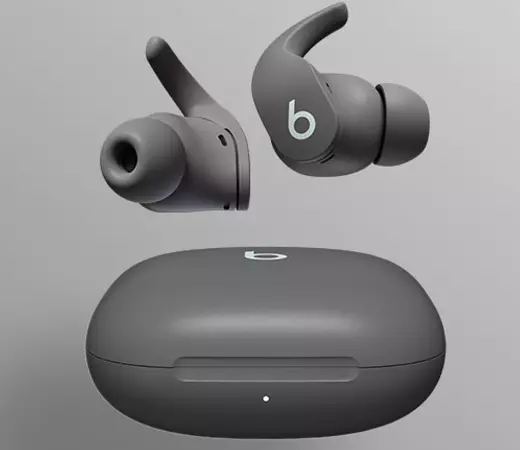 On the other hand, when you use both buds, five mics get activated.
They also capture your voice and cut out the windy background sound so that the other end person can hear you clearly.
Nevertheless, they can't cut out sudden loud noises, and you should choose a relatively calm place while talking to someone over the phone.
I won't suggest you use them in a noisy office for taking calls or video meetings.
Anyway, unlike some of the wireless earbuds, Beats Pro Fit has on-device control.
I will talk about it elaborately in my next segment.
How To Control?
They automatically power on when you remove them from the case and power off when you place them back inside the case with the lid closed.
Easy peasy!! Right?
Moreover, these earbuds are equipped with Apple's skin detection sensor.
Their sensor can tell the difference between human skin and other materials.
They automatically play/pause when you place them in your ear and take off.
And, when you put them in your bag, pocket, or other surfaces, they can sense that it's not skin and won't play music.
It also has a multi-function button "b" on each earbud.
-Press the 'b' button once to play/pause music.
-Press twice to skip a track.
-press three-time to go backward.
-Long press to toggle between ANC and transparency mode.
For activating voice assistant
With Apple devices, you can activate Siri just by saying "Hey Siri".
Even if you want, you can change the function of 'b' for activating your voice assistant from your iOS settings.
While with an Android device, you need to download the Beats app first.
Beats App requires Android 8.0 or above version.
There you can modify the press and hold function of 'b' to the default voice assistant button on your device.
And the customization is available for both of your earbuds.
For configuring the multi-function button 'b'
You can set up the press and hold function of 'b' to either toggle between ANC modes or voice control on one or both earbuds.
Or, you can customize it to manage volume down on the left earbud and up on the right earbud if you want.
To customize on your iOS device:
-Tap on the product icon in the Control Center.
-Then select the "Press and Hold" menu.
-Choose your preferred function for each bud.
To customize on your Android device:
-Download Beats App from Google Play or beatsbydre.com.
-Pair the earbuds with the app.
-Select the "Press and Hold" menu on the product page.
-Pick your desired function for each bud.
Are They Durable?
These earbuds are mostly made from rubber and silicone material. And they hardly get damaged if you drop them unintentionally.
So, they are durable enough to endure rough usage.
In any case, if you face technical problems, Apple's limited warranty will cover it up.
The limited warranty doesn't cover up physical damages caused by accidents or unauthorized modification.
Let's move to its portability now.
Portability
The charging case that the earbuds come with is small and compact and easily fits into your pocket or backpack.
Since these are portable, you can carry them everywhere with you.
Additionally, it's wise to put them into the case while placing them in your bag. If you put them inside without the case, there is a high chance they will get damaged.
As the earbuds are small, they can accidentally come out while taking out your other belongings and drop on the surface.
Water Resistancy
The Fit Pro earbuds are rated IPX4, which means they can resist sweat and water splashes from any direction.
As they are dedicated to athletic use, you can use them while running, cycling, and doing other sports and be free from worrying about sweat penetrating them.
However, I like to mention that the case is not water-resistant.
So, keep them away from moisture or sweat.
Another important fact of wireless earbuds is their battery features.
And that's what my upcoming part is about.
All About Battery
Although most of Apple's wireless earbuds don't have a long-lasting battery life, the Fit Pro has a decent amount of listening time.
On a single charge, you can use them for up to 6 hours with ANC on. And, if you switch to transparency mode, you will have 1-hour extra playback.
While with the charging case, their battery life jumps to 24 hours.
Battery life can vary with ANC and adaptive EQ usage and also your volume levels.
On top of that, quick charging is always there to rescue you from low battery issues in a crucial time.
At lightning speed of just 5 minutes, you can get 1 hour of listening time.
But, I am a little disappointed with their charging case, as it doesn't support wireless charging (MagSafe or Qi).
These are wireless Bluetooth earbuds, yet I didn't explain its Bluetooth till now.
Did you assume I would skip it?
No..as I promised you earlier that I will give you every piece of information, I am gonna keep it no matter what.
Okay!!
Here, you go.
Bluetooth Details
Fit earbuds are compatible with Bluetooth 5.0. They support SBC and AAC codec but not AptX.
It's quite frustrating as these are not inexpensive earbuds.
Whatever, at least you can share your audio with another pair of Beats headphones or Apple AirPods and easily listen to your favorite music with your friend or partner.
Moreover, it is powered by the Apple H1 chip, and you can instantly pair it with your Apple devices with one touch.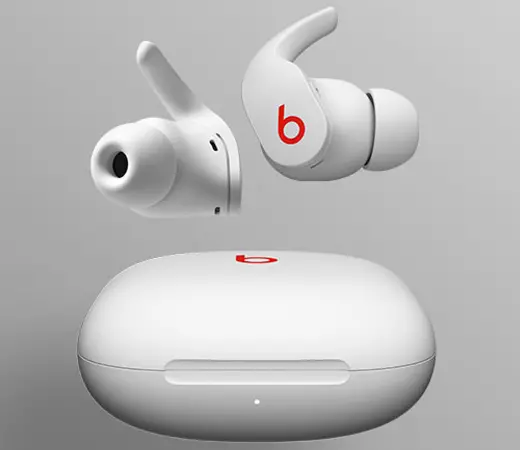 And, if you switch from your iPhone to Mac or iPad, it automatically reroutes your audio.
Now, do you know how to pair these earbuds with your Apple devices or Android?
If not, you can learn it from below.
How To Pair with Devices?
The pairing method depends on whether you use an iOS or an Android device.
Here, I am going to explain one by one.
How to Pair Beats Fit Pro with iPhone?
On an iPhone running with the latest iOS, you need to open the case lid first where the earbuds are inside.
Then, hold near the unlocked phone, and follow the on-screen instructions.
How to Pair Beats Fit Pro with Android device?
While the Beats app is running, open the case's lid, then hold it near the Unlocked phone and follow the instruction.
You can also pair them with the standard Bluetooth menu from the Beats app.
How to Pair Beats Fit Pro with Mac?
First, turn on Bluetooth on your Mac. When the case lid is open, hold your Fit Pro next to your Mac.
Then, press and hold the button inside the charging case until the LED of the case blinks white.
After that, open the Apple menu on your Mac, go to system preference, click Bluetooth.
From the list of discovered devices, tap Beats Fit Pro.
How to pair with other Bluetooth devices?
Just like the process of Mac, you need to press the button inside the charging case until the LED blinks white.
The earbuds will be on pairing mode after that, and you can connect them to any standard Bluetooth device.
I think you have already got an idea of its compatibility with devices from my above discussion.
Yet, I have a few more to inform you.
Compatibility with Other Devices
Though these earbuds are compatible with Android, there are some limitations.
You won't have access to hands-free Siri, audio-sharing, automatic switching between paired devices, and Find my earbuds.
However, you will have access to one-touch pairing, battery levels, customized controls, firmware updates, and a Fit Test with the Beats app.
By the way, they are not compatible with PS4 and Xbox One.
Are They Suitable for Gaming?
Unfortunately, these earbuds are not suitable for gaming because of latency issues.
Well, don't be disheartened!!
If you are searching for wireless earbuds for gaming, you can check this article.
By now, you have a vast knowledge about these earbuds. So, are you going to purchase them?
Did you make up your mind, or are you still confused?
Okay, let me help you a bit more if you are in confusion. I will give you an overview of whom these earbuds are perfect for and who should skip them.
Who Should Buy This?
Beats dedicated these earbuds especially for fitness lovers, and they have done an excellent job of providing superb stability.
Hence, if you are looking for a companion while doing different fitness activities, these will absolutely meet your needs.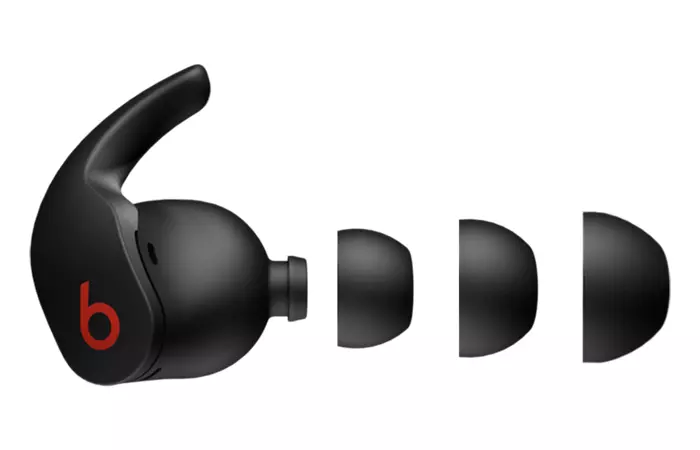 Also, they are decent for casual listening and mixed usage. As the buds are lightweight and portable, they are ideal for commuting and traveling.
Even the ANC is effective, and you can avoid this noisy world by turning it on.
Who Might Skip It?
I won't suggest you use them in a noisy office environment for business calls or meetings.
Although they can transmit voice pretty clearly, they sometimes struggle with loud surroundings.
If you are an audiophile or prefer close listening, then you should skip this too.
As it has a bass-boosted audio profile, some nuances can be lost, which doesn't meet the needs of music producers or audiophiles.
Hopefully, I have made your mind clear.
But, it will be easier for you to judge their capacity when comparing them with other earbuds.
And, that's what I am gonna do now.
Comparing with Other Earphones
I will compare them with Powerbeats Pro, AirPods 3, and AirPods Pro.
So, stay with me to observe the differences.
Beats Fit Pro vs. Powerbeats Pro
Both of these earbuds are sweat-resistant and come with Apple's H1 chip.
They provide a secure fit and are compatible with iOS and Android devices.
However, Powerbeats Pro doesn't have an ANC feature like Fit pro.
Yet, Powerbeats Pro has a better listening time with a quick charge than the Fit earbuds.
They provide approximately 9 hours of playback and 5 minutes of charging gives 1.5 hours of backup.
While Beats Fit Pro gives you approximately 6 hours of playtime and 5 minutes charge delivers 1 hour of listening time.
Beats Fit Pro vs. AirPods 3
Apple AirPods (3rd generation) has a MagSafe charging case which is not available with Beats Fit Pro.
Instead, you will get a wired charging case with them.
AirPods 3 provides up to 30 hours of battery life with the charging case, while you have only 24 hours of total playback time with Beats Fit Pro.
Still, both of them support spatial audio with dynamic head tracking, quick access to Siri, and audio sharing between two AirPods or Beats headphones.
Beats Fit Pro vs. AirPods Pro
AirPods Pro offers only 4.5 hours of playtime which is less than Beats Fit Pro (6 hours with ANC on).
Besides, two of them come with three ear tips options for universal fit and a small compact travel-friendly case.
But, one major difference between these two earbuds is the design.
Beats Fit Pro gives a better fit because of its wings.
On the other hand, AirPods Pro has the typical structure of earbuds and is not as stable as Fit Pro.
Is Beats Fit Pro Worth Buying?
These earbuds have strong connectivity, decent battery life, crystal-clear audio performance, standard microphone, and comfortable fit.
Regarding all these factors, I think they are worth buying for casual use.
Also, they are durable enough to withstand rough usage and can resist sweat too.
Hence, if you plan to purchase stable earbuds that will not fall off during an intense workout session, you can go for it.
Despite that, if you are not satisfied with the overall performance of these earphones, I have some alternative options for you to consider.
Alternative Options
Here are three worthy alternatives to Beats Fit Pro.
These are some of the top-rated earbuds, and you can pick one of them according to your preference. They have almost similar and, in some cases, better features.
I have nothing more to add on this topic.
Let's wrap it up here.
Conclusion
After going through my Beats Fit Pro review, I hope you can understand whether they will fulfill your needs or not.
I have presented my own point of view about these earbuds.
Now, it's up to you to judge them from your perspective.
And, I believe you will make the right decision in the end.