Have you ever been told that the best things in the world are always expensive?
Well, I guess you are very much familiar with this type of saying.
And we human beings have the tendency to always believe what others say. For example, one of my cousins thinks that headphones with high cost are the best.
But is it true? And if so, are expensive headphones worth it?
It is common to have these questions in mind if you are also eager to buy one.
To give you a descriptive and well-organized answer to the query is my today's writing intention.
So, let's start our journey to know if money is the game-changer in the world of headphones or not!
A Descriptive Answer to Are Expensive Headphones Worth It Or Not
Personally, I have used numerous types of headphones, from costly to budget-friendly ones. And I have mixed experiences.
In some cases, budget headsets gave me more user satisfaction than costly ones. Yet, this is not the same for every scenario.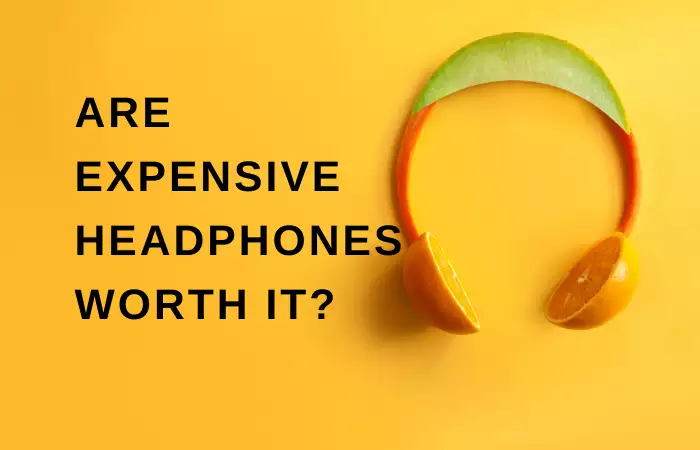 Hence, the truth is that buying some of the most expensive headsets is totally worth it, especially considering how much you are getting in return.
Headphones are an essential part of your audio experience through computer or phone. Depending on your usage condition, a low-priced or mid-range headphone can also satisfy your need.
For example, you can go for budget headphones for casual listening. But, when you are a critical listener, you require high-end audiophile headphones to hear nuances and immerse in music. And cheap headphones won't be able to give you that experience.
Another fact is that costly headsets often have better build quality, comfortable materials, and above all, outstanding sound features. 
In a few words, if you are paying and getting the right amount of benefits from expensive headphones, it will be worth every penny.
Well, it's just a short answer, and there is more to reveal. And, I think learning the reason behind why some headphones are costly will be a great point to start with.
Why Are Headphones So Expensive?
Some people have a thought that money can buy happiness. But for me, feeling every beat and immersing myself in music gives me supreme satisfaction.
And, to find such excellence, headphone's features play a significant role.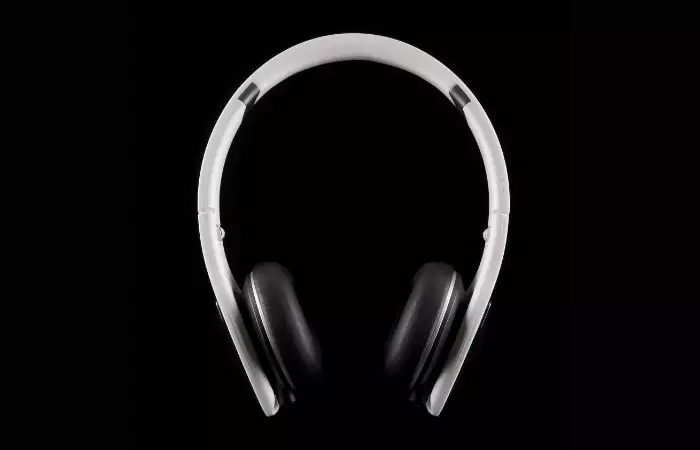 Yes! Often, costly headphones have fascinating features that can change your music experience. They can make you bang your head to the rhythm of music or dance on your toe!
Anyway, let's know the charisma of the characteristics in detail now.
1. Expensive Headphones Offer Great Features
Some of the headphones and earbuds features that add bucks are:
Active noise canceling
Bluetooth connectivity
Voice assistant access
Sound control via a dedicated app
Atmos or 3D sound support
Water/sweat resistance
Multipoint connectivity
Except for the mentioned ones, there are countless more features, yet these are the most useful ones.
Nowadays, headphones are not just a gadget for music and are becoming a daily necessity. They are coming with more upgraded traits like virtual assistants, ANC (active noise cancelation), wireless connectivity, surround sound, etc.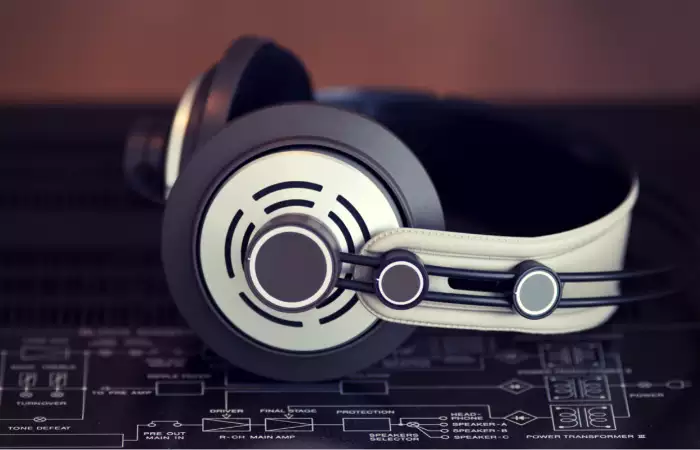 And all of these revolutions are one of the reasons for the price rise.
In short, unique features will cost money, and you have to pay to get them.
2. Luxury Headphones Often Have Better Sound Quality
All of your spent money will go in vain if your headphones don't sound good. And that's where the costliest headphones set themselves apart.
Sound characteristics such as driver size, sensitivity, impedance, frequency response, and total harmonic distortion have an important role in enhancing the audio quality.
So, if you want to hear every tone of the music, you will have to spend some extra cash.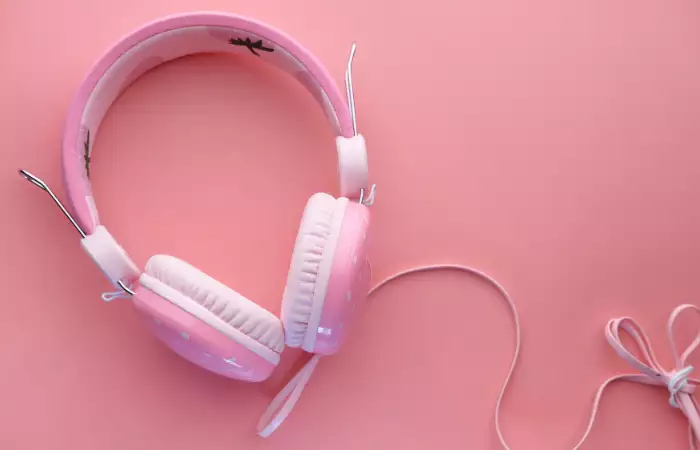 But, of course, it's not always true that spending more money means better sound quality. Also, items like DAC or amps aren't able to make things better all the time.
If you ask me for a price range, I will say headphones with good bass and sound properties are mostly worth at least $100.
However, if you want an out-of-the-world kind of sound experience, be ready to increase your budget to $300.
For example, I have been using a Sony WH-1000XM4 for a while. The audio quality is one of the best among some of the most expensive pairs of headphones that I have experienced.
And guess what!! The price is around 300 dollars.
Thus, if you want to experience the best audio, a one-time investment in your headphones will make you happy for a long time.
By the way, while talking about pricey headphones, the brand "Beats" often comes to our minds. And, I have been asked a lot why their headsets cost so much and whether they are worth buying or not.
Now, if you are also curious to know about this fact, my following discussion is for you.
Why Are Beats So Expensive? Reason And Their Worthiness
When it comes to purchasing pricey headsets, many people look forward to Beats (one of the renowned expensive headphones brands) headphones or earbuds.
Although there is nothing wrong with their headphones if they suit your requirements, there are other options that provide better performance for less investment.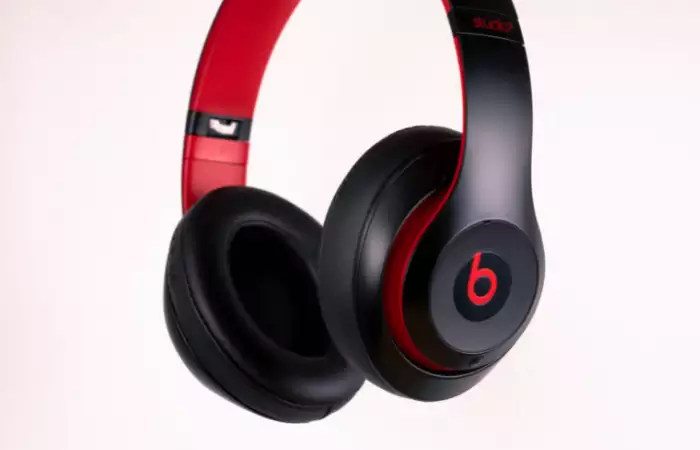 In fact, these headphones aren't even loved by the audiophile community. Still, Dr. Dre's (founder of this brand) company gets away with charging around $300 per pair for their studio headphones.
Why and How??
Well, the reason behind its cost is the branding. Beats is the first company that pays special attention to branding and packaging.
You may already notice that high-class celebrities often wear Beats headsets inside the studio or in public. And people start to rush purchasing them after seeing their favorites using these.
That's how the company has stepped into mass popularity, which reflects in the price.
To be honest, their headphones are just overhyped as well as overpriced. It's because there are loads of other headsets that can do a better job and don't even cost much.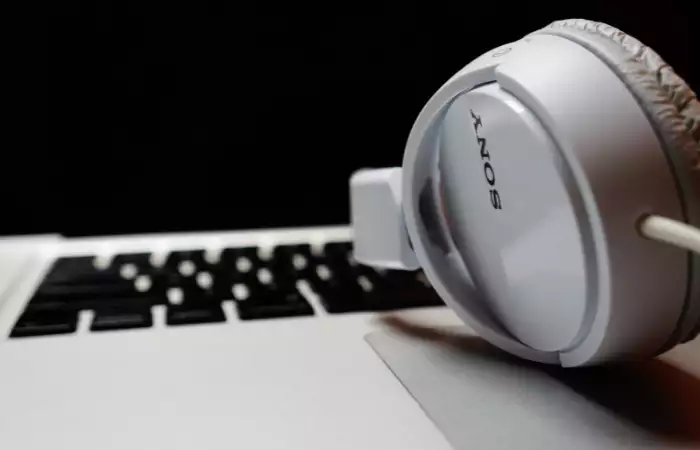 From my experience, Bose, Audio-Technica, Sennheiser, and Sony have a lot to offer other than Beats.
But, wait!
It doesn't mean none of the Beats headphones are worth it. There are some models that do justice to the price tag. For instance, Beats Fit Pro does an excellent job for sports lovers.
So, you just need to analyze which model is well-received by the users and which is not.
Now, you may think about how to know if you are getting the right quality for the cost. Right?
Okay, my upcoming section is where you will find the anticipated answer.
Things To Do Before Purchasing Expensive Headphones
Here, I will mention what you need to do before deciding on buying pricey headsets.
1. Have Knowledge About Your Preferred Sound Signature
While purchasing a pair of premium headphones, you first have to know what type of listener you are. Some people look for energetic and thumpy sounds, while others love clarity and detail.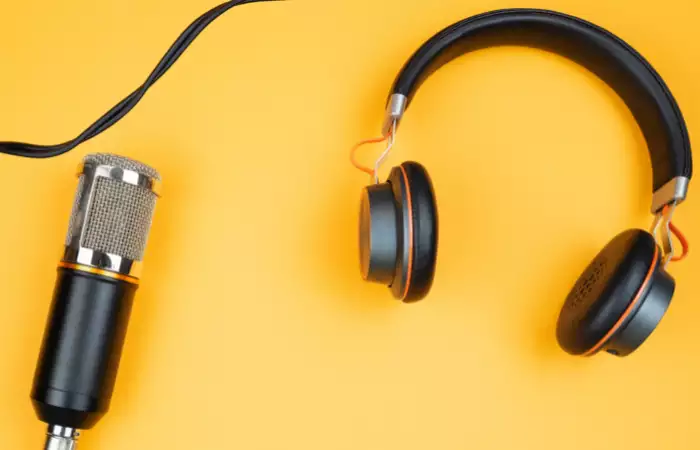 If you want to listen to bass-boosted music or look for casual sessions, an average-priced headphone can do the job. But, in case you are fond of clarity and detail, an audiophile-grade headphone is needed.
And usually, high-end studio headphones are comparatively costly as they focus on providing greater audio effects like soundstage as well as audio imaging.
2. Learn About Audio Specs And Their Meaning
Just like how you read the spec sheet of a phone before buying, you should do the same for headphones. The three major things to watch over are frequency response, sensitivity, and impedance.
Frequency response is the range of sound frequencies your headsets can play. Generally, 20 Hz to 20 kHz is the widely accepted range of human hearing.
Impedance is the amount of power they require to function correctly without sounding quiet. And sensitivity refers to how loud they sound when a specific amount of power is applied.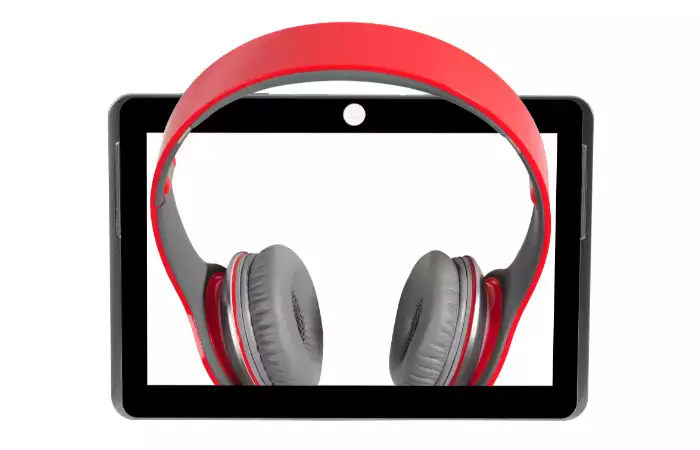 You should learn about these so that you don't try to use an incompatible audio system to drive your pricey headphones.
Some of the costly headphones don't run well with smartphones or laptops and require an additional DAC and AMP to function properly.
So, be sure to check whether the offered characteristics of the headphone go with your system or not.
3. Research Thoroughly
When you search for the best audiophile headphones on the internet, almost every result has a hefty price tag.
Audiophile headphones are headphones that are designed for discerning listeners who want to get the most out of their personal audio devices.
If that's what is taking you away from getting one for yourself, I have a solution!!
Despite what you see in the search result, you don't have to drop hundreds or thousands of dollars to get an excellent sound.
There are some decent audiophile headphones that offer superb sound. So, before jumping into the sea of expensive headphones, you should research to find the one near your budget.
Some of the best audiophile headphones for the money include the Audio Technica ATH-M40x and Beyerdynamic DT 770 Pro 80 ohm.
Besides these, there are several headphones that have great sound features.
Hence, I recommend you research the headset on which you are going to shed money.
4. Go for Wired Rather Than The Wireless Ones
Wireless headphones and TWS (true wireless stereo) earbuds are ruling the world of tech right now. Even though they are convenient, they fail to offer the same level of authentic sound fidelity that a pair of wired headphones can for an equal price.
Since cables do make a difference, choose wired headphones if you want the finest sound quality possible for your money.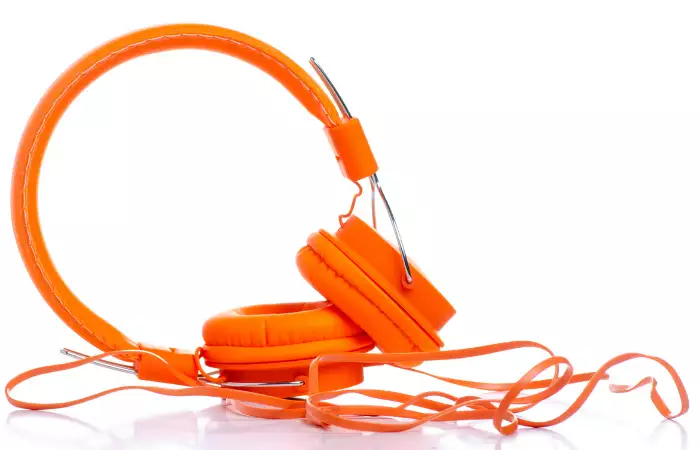 However, if you prefer the convenience of wireless, you can opt for an external Bluetooth adapter. This way, you can enjoy the excellence of audio without the necessity of a cord.
Still, note that an adapter might hamper the sound quality a bit.
5. Check Out The Reviews
This is where you need to put your precious time. After deciding on which headphones you will buy, you need to check its review straight-up.
There are countless headphone reviewers out there whom you can check out. Also, our headphoneday team also put a lot of hard work into giving genuine reviews on various headphones and earbuds. So, you can count on us too.
Even then, I will say at least go through 3/5 reviews so that you don't regret your decision.
6. If Possible, Try The Headphone First Before Buying
The best way to judge a headset's sound is by trying it out yourself. Even after going through numerous reviews, it's possible that your opinion will vary from others.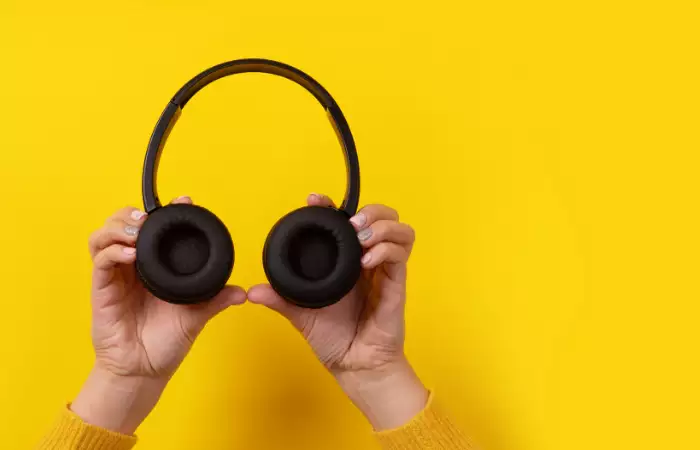 Reviewers and audiophiles often use a lot of terms to explain the audio quality, such as "airy," "muddy," "punchy," "spacious," and "colored." All of these are descriptions of sound characteristics.
Still, nothing can compare to trying them out yourself.
7. Fix Your Budget
Although you are trying to buy luxury headphones, it's better to fix your budget. I have seen people running for thousand-dollar headsets without knowing their worth.
In my opinion, you may pay as little as $50 for a good pair of earphones. And for professional-grade headphones, you can spend $400 to $500.
Generally speaking, the range that I think is the most preferable is between $100 to $400. You will find plenty of first-rated in-ears, on-ears, and over-ears headsets in this range in the tech market.
Obviously, there are some crazy costly headphones in the world, and some even have a $50,000 price tag. To name a few are Focal Utopia by Tournaire, Sennheiser Orpheus/HE 1, and Onkyo H900M with 20-carat diamonds.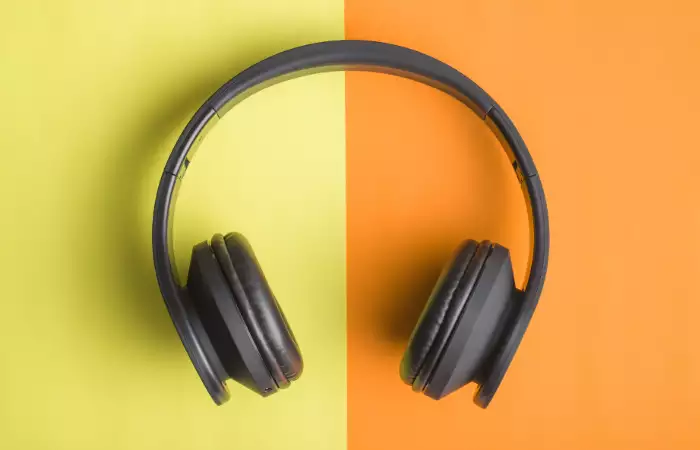 However, from my perspective, they are a piece of a luxury showpiece even though they have satisfactory traits. Yet, preference varies, and if you want to opt for these, then you may proceed.
Anyway, I think it's time to give my in-detail opinion on which case you should buy pricey headphones.
Types of Headphones That Are Worth Being Costly
Previously, I mentioned which features add money to the headset. One of the significant characteristics is active noise canceling.
When you wish to protect your hearing, minimize environmental distractions, and enjoy a great audio experience, this technology will surprise you with its effective results. And to acquire such attributes, high-end technologies are used. 
Most noise-canceling headphones use soundproofing to prevent higher-frequency noise from reaching the ear.
It may also depend on high-priced electronic circuitry to do the active cancellation involving several microphones housed nearby. And that's why ANC headsets are costlier than average headphones.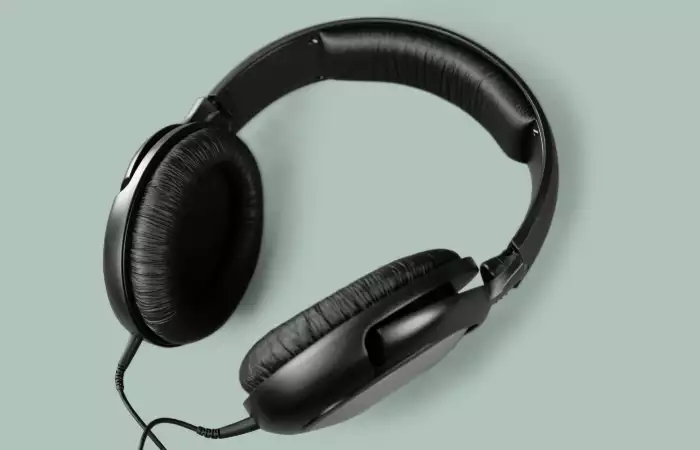 Although you will find low-priced ANC headphones, they don't do the job as accurately as the pricey ones.
In short, I will say when you want high-end noise cancelation, every penny you spend will be worth it.
Another is professional audiophile headphones that require premium build material to provide long-term wearing comfort and first-rate audio engineering to help hear every detail in the music. They also have higher sound fidelity, and this is why they are relatively costly.
Apart from these types, Bluetooth headphones and gaming headphones often come at a high cost.
Talking about top-rated wireless earbuds or headphones, they provide a better range of motion, connectivity to a variety of devices, a wide Bluetooth range, and long battery life. And when you are getting such features, it's obvious you have to pay more.
Lastly, gaming headsets with attributes like compatibility with a wide range of devices, have no latency issues, comfortable ear cushions, superior design, 3D audio technology, super-fast frequency response, mic that offers crystal clear chat, and head tracking technology are bound to be a bit higher in price.
And, to be honest, if the gaming headphones can serve what they are meant for, they are worth the money.
Shortly, I will say that any type of headphones or earbuds that have durable build quality, superb sound, and long-term wearing comfort, you may consider those above cheap ones.
Moreover, costly headphones have replaceable parts like earpads, bands, and removable cords, which is convenient. Hence, even if you are a rough user, you can easily replace the damaged parts. 
But don't forget that not all the expensive headsets are worth the price. So, always pay attention to the features and whether you are getting the high-end service that you are paying for.
Alright, I have nothing more to talk about regarding the topic. Thus it's time to tell you my final words.
Conclusion
Now tell me, are expensive headphones worth it?
Well, I guess you had a detailed answer to this question, along with my personal suggestion on what to do before buying one and which types to consider.
Hopefully, after going through the whole writing, you will be able to spend your hard-earned money on the right headset.
Finally, have fun with music and immerse yourself in joy.