Since 2019, rumors have been revolving around that Sonos will launch its own wireless headphones.
Although Sonos is one of the biggest audio giants with some of the best Bluetooth speakers and smart speakers, they still didn't play with headphones.
And now, the latest acquisition gives even more weight to the rumors.
As confirmed by Protocol, Sonos has purchased T2 Software, a tech startup working on Bluetooth audio codec and Bluetooth LE (Low Energy).
Both of these features aim to receive and transmit higher quality audio without draining much of the battery life.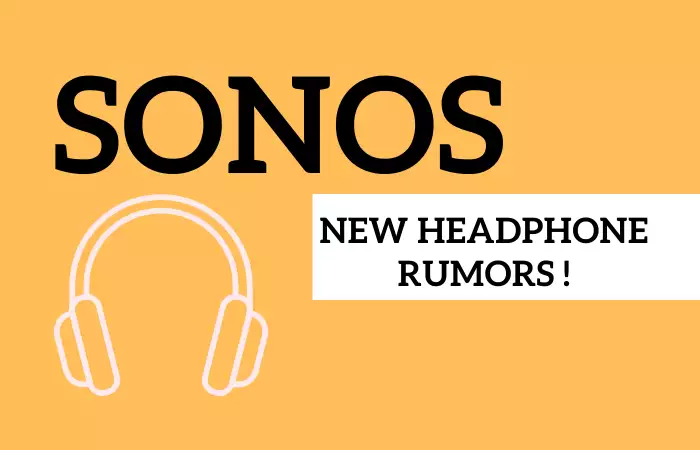 Even though the acquisition is certainly solid, Sonos didn't officially confirm whether they will come with wireless headphones or not.
A spokesperson from Sonos said that sometimes they obtain teams, talent, and technology for their existing or future product guidelines.
So, the purchased technology may be for improving the company's Bluetooth speakers. For example, it can enhance the battery life and synchronize connectivity without losing the speaker's audio quality.
Even then, we suspect that Sonos might release a pair of headphones with LC3 audio codec, which will be a revolution for wireless headphones.
Get to Know About LE, LC3 & longevity
Bluetooth LE is the norm for wireless audio, which the Bluetooth SIG (special interest group) announced in 2020 to meet the growing demand for higher quality wireless audio transmission.
Basically, it was set as a goalpost for developers to aim for features like low power consumption, better support for simultaneous audio streams, low latency, and other similar requirements.
LC3 (low complexity communications codec) is set to replace the current SBC (sub-band codec). It corresponds with Bluetooth LE to efficiently compress audio signals during transmission and afterward decompress it at the other end.
The whole procedure is done without requiring much power consumption while not losing clarity.
You can even hear the difference between SBC and LC3 on the website of Bluetooth SIG, which T2 Labs gave.
The comparison shows its ability to produce clear audio at low bitrates (as low as 64 kbps). On the other hand, SBC cracks up even at 192 kbps.
So, if any future product adopts this audio codec, it will extend battery life and improve audio quality and latency performance.
And, we think that wireless headphones or earbuds need such an upgraded feature.
At present, some of the latest audio products with Bluetooth 5.2 will have the capability of supporting Bluetooth LE and LC3 when they will come. But, this codec is yet to be released for consumer products.
Now, we just need to wait and see whether Sonos will really come up with wireless headphones or earbuds with these features or they have another plan!