Dyson has taken its first step into the wearable technology sector by introducing the Dyson Zone, a pair of air-purifying headphones.
It has a revolutionary design on which the company has been working for the past six years and made over 500 prototypes. And the end result is a premium quality headphone that offers active noise cancellation.
But, what makes it stand out from other headphones is the magnetically attached air-purifying visor that can deliver filtered air to the mouth and nose.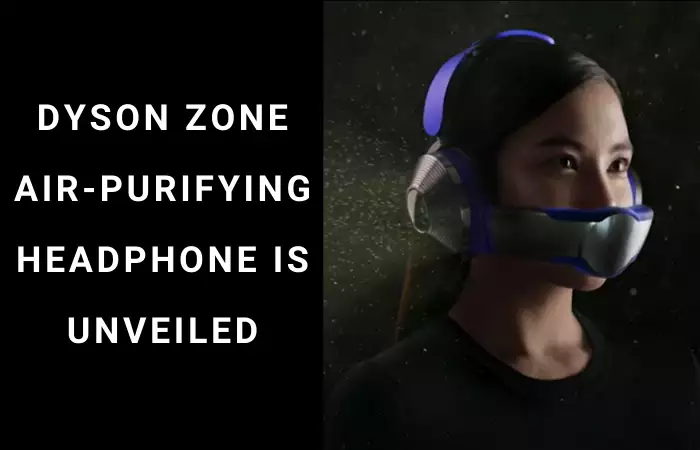 It has an over-ear design and features two motors with electrostatic filtration technology in each ear cup. It can drag air from the outside and is claimed to capture 99 percent of particle pollution as tiny as 0.1 microns like pollen, dust, and bacteria.
Also, there's a potassium enriched carbon filter in the ear cups to capture city gasses.
Streams of purified air are delivered to the nose and mouth through the contact-free visor. It sits without touching the face for comfortable breathing with no stuffiness.
There are four air purification modes: low, medium, high, and auto.
Low is for when users are seated, medium for when strolling down the street, high for when on the tube. And finally, the auto will utilize the accelerometers in the headphones to determine which mode is appropriate for a user based on their breathing and exertion levels.
The Dyson Zone provides three ANC modes, noise isolation, conversation, and transparency.
Isolation mode offers the highest level of active noise cancellation.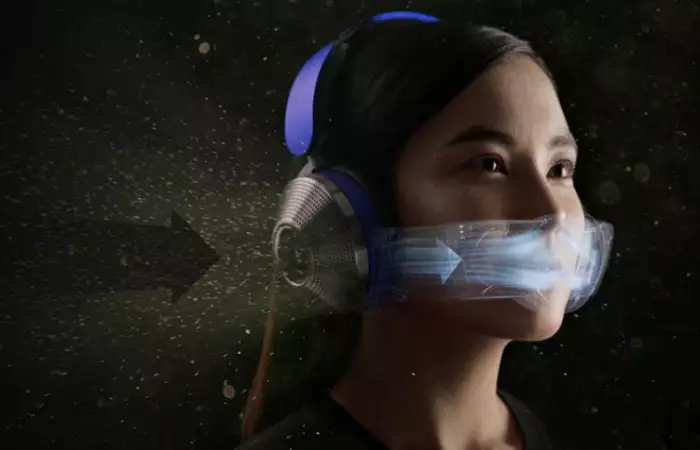 On the other hand, conversation mode automatically activates when the face visor is lowered. Also, the air filtration turns off while in this mode to save battery.  
And the transparency mode allows hearing the surroundings, such as car horns and sirens.
The Dyson Zone headphone can be used with the visor attached, delivering audio and air filtration at once. It can also be used for only audio with the visor removed.
There are face coverings in the box and an FFP2 compliant face cover that can be attached to the visor.
The Dyson Zone air-purifying headphones haven't been released yet, and their price isn't announced either.
While Dyson didn't give a firm release date, it is said that the headphone will be available online from Autumn 2022 and in Dyson Demo Stores.
Moreover, looking at all the engineering and features, we assume that the cost will be more than any standard pair of headphones.
You may check out their official site for updates.