A Japanese company, Denon, acknowledged by most audiophiles and sound enthusiasts, had already launched its in-ear headphones, where its portfolio lacked true wireless options.
However, with the proclamation of two TWS earbuds AH-C830NCW and AH-C630W, fine-tuned by Denon's sound master Shinichi Yamauchi himself, the situation is going to change very soon.
AH-C830NCW and AH-C630W are almost identical in appearance.
When you pay attention to the shell finish and the silver accent at the bottom of the AH-C830NCW, you can notice the difference between these two.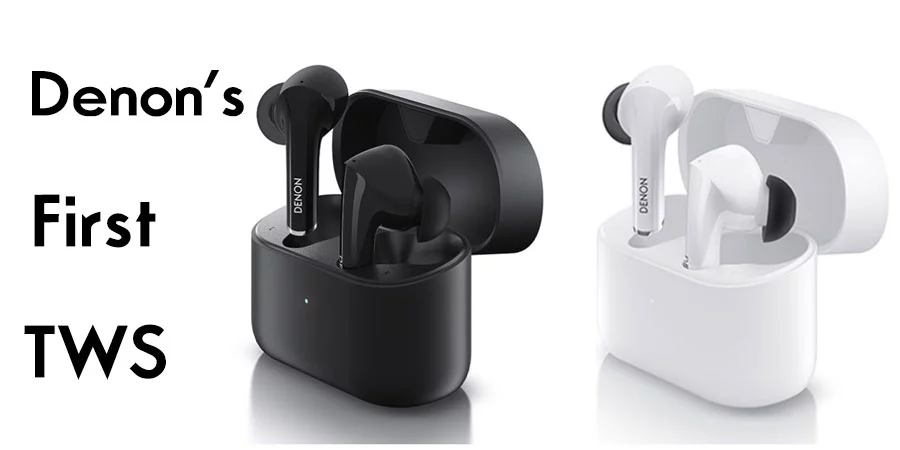 However, it's easy to identify which is the premium model comparing the specifications.
The AH-C830NCW will come with a noise cancellation feature, attachment detection, ambient sound mixing, and Google Fast Pairing functions, while the AH-C630W won't feature these.
Both of them will be equipped with standard dynamic drivers though the size will vary a little bit. The AH-C830NCW will have oval-shaped drivers measuring 11x10mm, where the AH-C630W will use 10x10mm drivers.
The hybrid noise-canceling technology of  Denon AH-C830NCW consists of a newly developed algorithm and two microphones on each earbud: one for feedback and the other for feedforward.
Both models will have IPX4 ratings to protect against sweat.
AH-C630W can support up to 4.5 hours when fully charged. On the other hand, the battery life of AH-C830NCW is 6 hours without ANC and 4.8 hours with ANC.
However, the provided charging case can offer additional power support for both the two.
According to Shinichi Yamauchi, the purpose behind the launching of these two products is directly reflecting the sound of Denon Hi-Fi audio on the headset.
Denon claims that the new TWS earplugs are designed to provide a life-like sound experience with a 3D expanded sound field, clearer, more relaxed, and more dynamic sound.
Both new Denon earbuds will be available in black and white with three different sized silicone earplugs.
The price of AH-C630W might be around US$95, while the price of AH-C830NCW will be around US$185.
Both models will be launched in mid-October 2021 In Japan.
Availability in other regions has not been disclosed yet.